Characters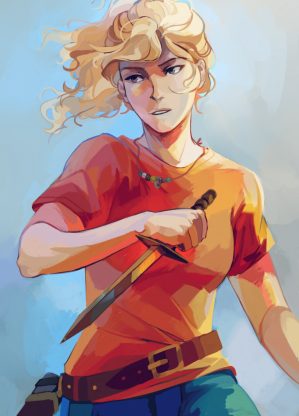 Annabeth Chase
Annabeth Chase is a demigod daughter of the Greek goddess Athena and girlfriend of Percy Jackson. She is one of the main protagonists in Percy Jackson and the Olympians and The Heroes of Olympus. She appears in The Staff of Serapis and meets Sadie Kane.
Artwork by Viktoria Ridzel licensed and used with permission.
Series
I am never, ever, going to make things easy for you, Seaweed Brain. Get used to it.
Annabeth Chase