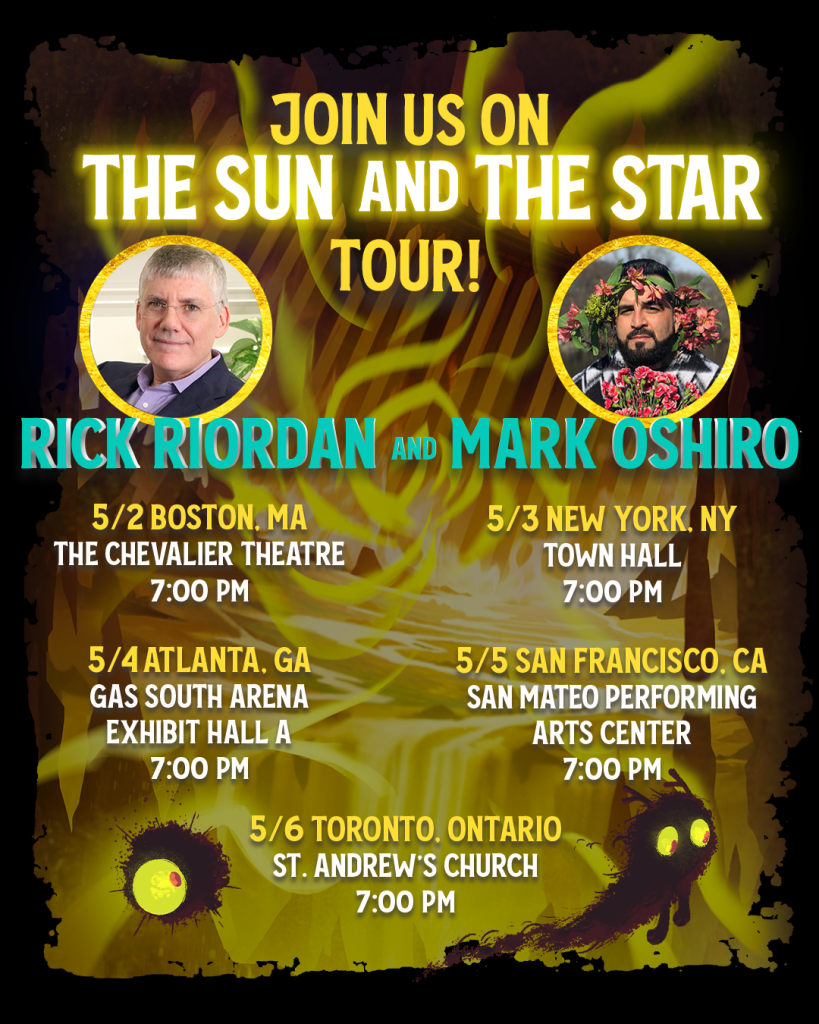 I am delighted to announce our tour dates for The Sun and the Star! This will be a short tour, only five cities, but it will be a treat to travel and talk with fans in person for the first time since 2019. It will be even more fun because this is the first tour I've ever done with a co-author, so you'll get to see Mark Oshiro and me together on stage in conversation, giving you the inside story about how this Nico di Angelo adventure came to be created. Click the links below for more information about each event. Reservations are required and capacity is limited. These events almost always sell out, so it's best to book as soon as possible. If any of the links below are not yet live, check back as they should be soon!
BOSTON
Tuesday, May 2, 7:00PM, event hosted by Brookline Booksmith
Location:  The Chevalier Theatre
NEW YORK
Wednesday, May 3, 7:00PM, event hosted by Barnes & Noble
Location/tickets: Town Hall
ATLANTA
Thursday, May 4, 7:00PM, event hosted by Brave + Kind Books.
Location: Gas South Arena, Exhibit Hall A
SAN FRANCISCO
Friday, May 5, 7:00PM, event hosted by Kepler's Books.
TORONTO
Saturday, May 6, 7:00PM, event hosted by Indigo Books.