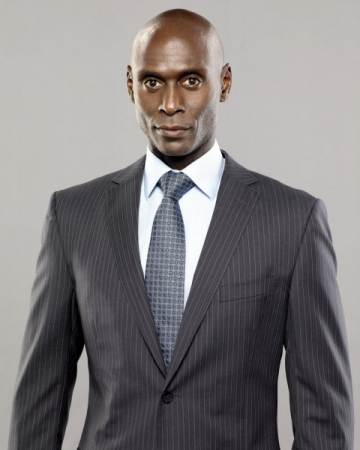 We are devastated to hear of the untimely passing of Lance Reddick, our Zeus in season one of Percy Jackson and the Olympians. I've been in shock since yesterday, trying to understand how such a vibrant, kind and talented man could be so quickly taken from the world.
I met Lance on set just a few months ago, and he could not have been more wonderful and welcoming. His gravitas and regal bearing made him perfect for the king of the gods, but from what I could tell, in person he was nothing like the blustery and distant sky god. He had a marvelous and quirky sense of humor. He was thoughtful, caring and piercingly perceptive. He was a multi-faceted artist who elevated every part he played from Cedric Daniels in The Wire to Charon in John Wick to Zeus in our own show.
A musician by training, he seemed to bring that sensibility to the screen — quickly reading the tempo, the melody, and the structure of every piece, finding his place in the ensemble, and then creating unforgettable, unexpected interpretations that turned the compositions into masterpieces. As a fan, I will miss him terribly. As the creator of Percy Jackson, I will never see Zeus the same way again, and I feel so fortunate that our paths crossed, if only briefly.
It will be difficult working on those scenes in which Lance appears — not just because we mourn him, but because they will remind us of how much brilliance we have lost. At least it's comforting to know that we'll be able to share that performance with Lance's millions of fans, and we will get to see his artistry in action one more time. As for me, I have trouble believing such a force of nature could ever really be gone. I will choose to think that maybe Mount Olympus simply had need of their king. Godspeed, Mr. Reddick, and thank you.