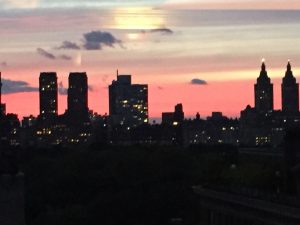 Since I told you about LA a few weeks ago, I figured I'd balance things out by telling you about the other coast this week!
First, publication week for The Burning Maze was a lot of fun, though it was quiet, relaxed fun since I did not do a tour for this book. (We've not been touring for Apollo since we toured for Magnus, and one tour a year was a lot for me!) Thanks to everyone who has already read and shared about the book, and thanks especially to those who have avoided posting spoilers! There are quite a few surprises in this volume. Hypable did a nice interview with me (non-spoilery) on the release.
So on to the weekend! My older son Haley and I spent Friday through Monday at our family apartment in Manhattan, which has become a fun father-son tradition for us. It's so convenient to take the train down to the city and see some shows, eat some good food, visit museums, etc. We are lucky to live where we do and be able to travel back and forth so much! To give you a sense, on Friday we arrived and saw "Lobby Hero" in the Theater District. The play stars Michael Cera (Scott Pilgrim), Chris Evans (Captain America), Bel Powley (Diary of Teenage Girl) and Brian Tyree Henry (Paper Boi), so as you can imagine, the acting was phenomenal.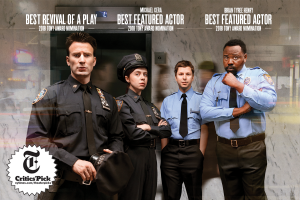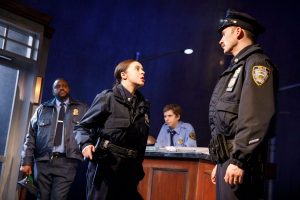 Saturday we saw two plays — in the afternoon Travesties, which is a bizarre revival about Vladimir Lenin, James Joyce and Tristan Tzara the founder of Dadaism running into each other in a library in Geneva during the First World War, based on real events, all told from the point of view of an English diplomat whose memory is fading. It was a pretty wild ride.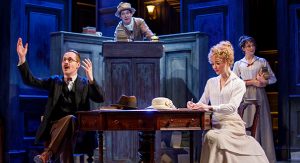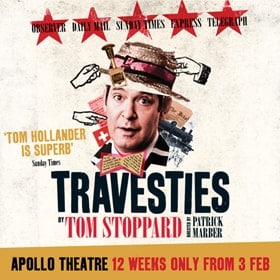 Then, in the evening, we headed down to the East Village and had some good vegan Mexican food at Bar Verde (we're not vegan, but vegan food is yummy) then saw Light Shining in Buckingham at the New York Theatre Workshop. NYTW has been very reliable for us as a place for good solid stage productions in a smaller off-Broadway setting. A couple of years ago Patrick and I got to see Othello with Daniel Craig there. This time, Haley and I saw this revival of Caryl Churchill's play based on the English Civil War around 1650. If that sounds dry, it was not. The cast was fabulous, and the issues were timeless — idealism, heartbreak, disillusionment, betrayal, faith, you name it. Plus it tied in nicely to a graduate history course I've been taking at Harvard on early modern Europe (you know, in my spare time) so that was cool!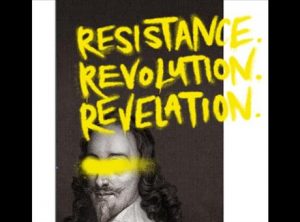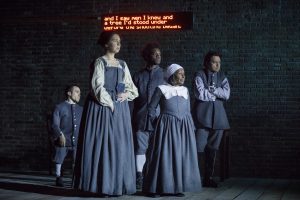 Sunday, we headed down to Greenwich Village for lunch, then walked around the Village before our afternoon show. Washington Square Park was in full spring bloom: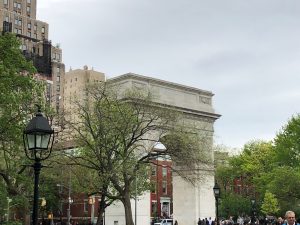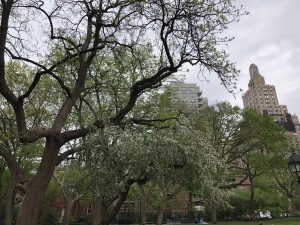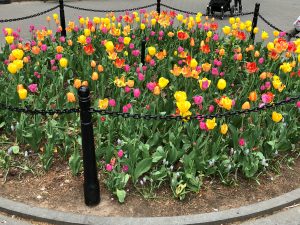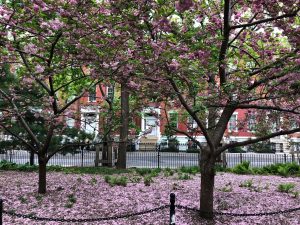 We should have stopped here for pizza, I guess, but I didn't know!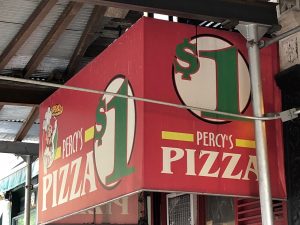 It was fun walking down Bleecker Street past all the old folk singer haunts and pretending I was Bob Dylan for about twenty seconds.  Then we headed over to the theater to see Harry Clarke, a one-man show by Billy Crudup: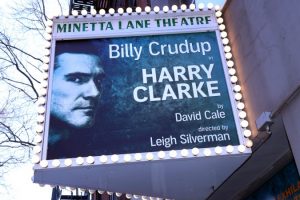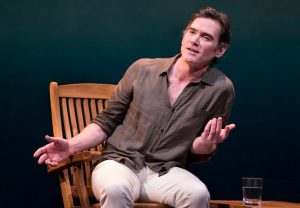 I've never seen someone so creepily fantastic at changing characters. It's the story of a chameleon-con man who changes identities and fools his way into the hearts of a rich East Coast family with his persona Harry Clarke. He switches from British accents to American accents flawlessly, and goes from channeling Jack Nicholson's most bone-chilling murderer smile to play a coy young twenty-something woman with equal ease. Really incredible show, our favorite of the weekend. You feel like you've watched an entire cast perform, and the 1 hour 20 minute run time flew by. It did leave me with bad dreams, though!
Monday morning we headed back to Boston — tired but happy!
Now I am back to writing and enjoying the beautiful spring weather which has arrived in Boston at last. Thanks again to everyone who has supported The Burning Maze, and if you haven't read it yet, I hope you'll like it when you do!