I've just returned from the Los Angeles Times Festival of Books, where I got to meet hundreds of really wonderful readers and fans. Thanks to everyone who came out and waited so patiently! It's quite a rare event that I go to LA, so it was a treat to see some readers, now in college, that I last saw when they were in middle school!
My son Patrick came with me, so we took time to explore downtown. On Friday night, we went to the Grand Central Market, which is an amazing collection of food shops and restaurants. Calling it a food court would be selling it short, but you can get pretty much anything there. I enjoyed the spicy pizza from Olio: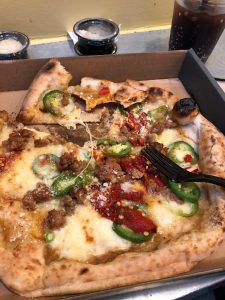 And we both loved the ice cream from McConnell's.
Afterwards we took Angels Flight, the world's shortest railroad, to the top of Bunker Hill (the LA hill, obviously. We have the original Bunker Hill here in MA.) It was a slice of old LA history. I am an fan of Michael Connelly's Harry Bosch novels, one of which features a murder on Angels Flight. It was a bit unsettling to see an ad for the Bosch TV show, featuring the murder, while I sat in the very seat where it happened, but hey, it's just fiction, right? (nervous eye twitch)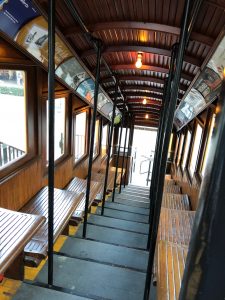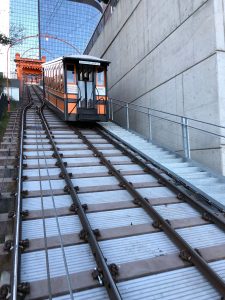 We strolled up to the Broad Museum, where we got to see the Jasper Johns exhibit.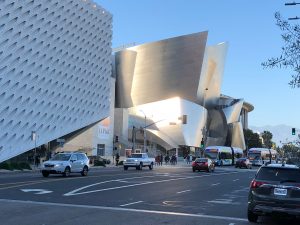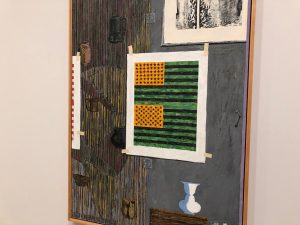 That's the Broad building on the left, with the LA Philharmonic Walt Disney Auditorium on the right. Johns was known for his American flag paintings, like the one above, but he also did many other things.
Here's a special commission he did for the archery course at Camp Half-Blood: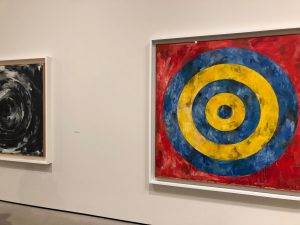 And some nice abstracts: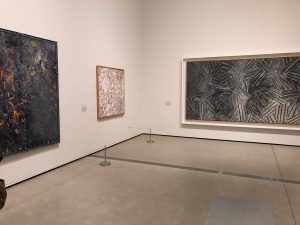 We also visited the permanent collection, where the Jeffrey Koons giant balloon dog greets you, daring you to poke it with a giant safety pin: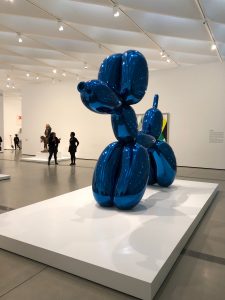 Patrick, a manga/anime aficionado, especially liked the giant modern Japanese mural: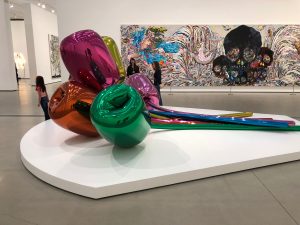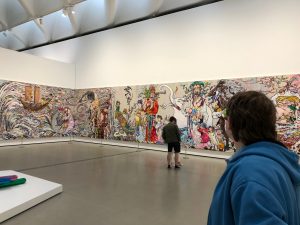 Once done with the museum, we strolled back to our hotel, passing the lovely central public library building. I liked the artwork at the top of the building, and the inscription chiseled on the side: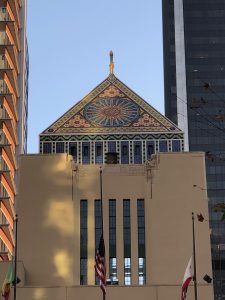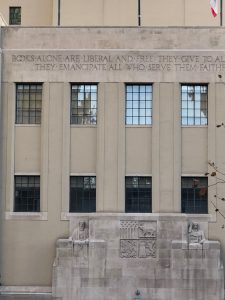 Saturday was book festival day — a nice sunny afternoon at the USC campus. I had a great time at our sold-out event, chatting with Robert Graves and Roshani Chokshi about the launch of the Rick Riordan Presents imprint and the huge success of Rosh's book, Aru Shah and the End of Time.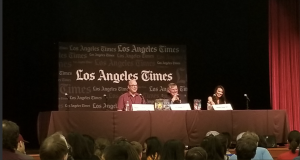 And doing interviews with Rosh, Rich Fahle and Caden Sage: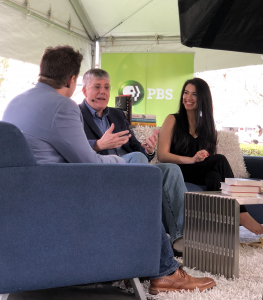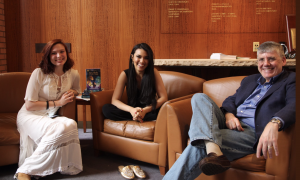 My favorite part, of course, was meeting so many excited fans in the signing line. I don't get to do signing lines much anymore because it just gets too crazy and we never have enough time, but it was tw0 hours very well spent to meet all the super-fans who came out to say hi, get selfies, get books signed, and share stories about what the books meant to them. Such an honor to be part of your lives!
After the festival, Patrick and I went out for Italian food, then got to see the LA Philharmonic perform at the Walt Disney concert hall, which is a very cool space: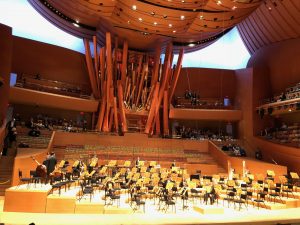 Yesterday, Sunday, we traveled back to the East Coast. You really get an appreciation for how huge the country is when you travel across it like that. It takes less time to get to Italy from Boston than it does to get to LA! Now I'm back home and back at work, but a huge thank you to everybody who came to see us at the festival. If you haven't picked up Rosh Chokshi's fabulous book Aru Shah yet, do so, and you'll see what the fuss is about! If you want the lowdown on Rick Riordan Presents, and the other great titles coming soon, check my earlier blog post!