Characters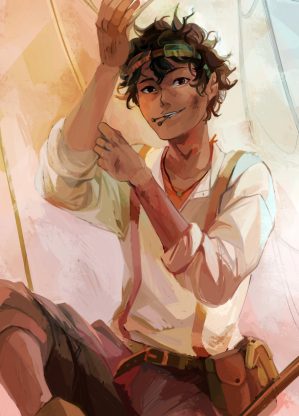 Leo Valdez
Leo Valdez is one of the main protagonists in The Heroes of Olympus series and one of the seven heroes of the Prophecy of Seven. He is a Greek demigod, the son of Hephaestus and Esperanza Valdez. Leo is currently the head counselor of the Hephaestus' Cabin.
Artwork by Viktoria Ridzel licensed and used with permission.
Series
I try not to think. It interferes with being nuts.
Leo Valdez