Happy weekend, everyone. Here in Boston, the leaves are changing, the sun is shining, and the weather has turned crisp and cool. I do love autumn.
Speedy does too, and she'd like to go for a walk now, please and thank you.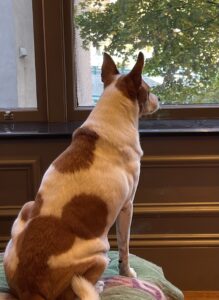 Okay, hang on, Speedy, let me update everybody first.
Daughter of the Deep, week two on the list!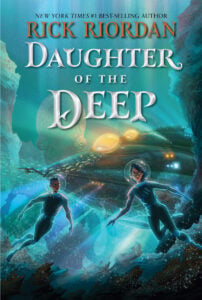 In its second week, Daughter of the Deep is holding strong at #2 on the New York Times children's bestseller list. Thanks again, readers, and I'm glad you're enjoying the story. To those wondering, Daughter of the Deep is meant to be a standalone novel. That's not to say it couldn't have sequels someday, but I have no immediate plans to continue the story. Other projects are in the works first. Nevertheless, a film adaptation is on the schedule, and we will hopefully start writing the screenplay soon, so stay tuned to see the story in live action!
The Cool Imprint News Continues
Two great projects to put on your long-range radar from the Rick Riordan Presents imprint: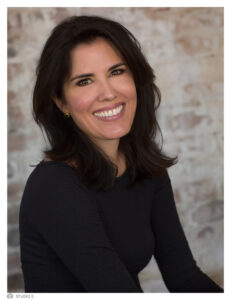 Next fall, Oct. 4, 2022, J.C. Cervantes will be returning us to the world of the Storm Runner with a spin-off series. I am so ready! I got withdrawal pain after finishing Zane's trilogy, and I can't wait to follow the adventure of Ren Santiago. Here's a summary of what's ahead:
THE LORDS OF NIGHT: A Shadow Bruja Novel by J.C. Cervantes
Fourteen-year-old Renata Santiago is the most powerful godborn of them all, a bruja with the ability to manipulate shadows and a magical rope that controls time.
Ren is also a girl with ordinary hopes and dreams. She's always been convinced that there's a connection between aliens and the Maya civilization, and she wishes her blog about extraterrestrial activity would garner more respect.
When Ren receives an email about a possible alien sighting in Kansas, she thinks it could be her chance to prove her theory. It could also mean that the cinco—five renegade godborns—are up to no good. Soon Ren finds herself embroiled in a quest to prevent the troublemakers from awakening the nine Aztec Lords of Night and overthrowing the Maya gods. None of Ren's usual friends are available to help, including her bestie Ah Puch, the god of death, so Ren has no choice but to team up with two strangers: Edison, a teen demon hybrid, and Montero, an eleven-year-old Aztec hunter. Will this oddball trio have what it takes to succeed? This isn't just another challenge. It could well be an impossible one that leaves Ren questioning her very existence.
Anyone who enjoys fast-paced myth-based adventures will be swept up in this one featuring Maya and Aztec gods and their magical offspring.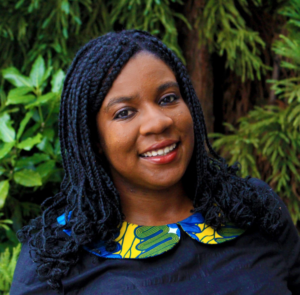 And on Sept. 6, 2022, we have a fabulous middle-grade imprint debut from Roseann A. Brown: Serwa Boateng's Guide to Vampire Hunting. I recently finished my notes and introduction for this incredible book, and I can promise you will love it. Ghanaian magic, myth and monsters, world-trotting adventure, middle school hijinks. It's got everything! Here's a quick peek:
For most kids, catching fireflies is a fun summer activity. For twelve-year-old Serwa Boateng, it's a matter of life or death.
 That's because Serwa knows that some fireflies are really adze, shapeshifting vampires from the forests of Southeastern Ghana. Adze prey on the blood of innocents, possessing their minds and turning them into hulking monsters, and for generations, slayers like Serwa and her parents have protected an unknowing public from their threats.
Serwa is the best adze slayer her age, and she knew how to use a crossbow before she could even ride a bike. But when an obayifo (witch) destroys her childhood home while searching for a drum, do Serwa's parents take her with them on their quest to defeat her? No. Instead, they dump Serwa with her hippie aunt and cryptic-obsessed cousin in the middle of Nowheresville, Maryland "for her own safety." Now, instead of crossbows and battle armor, she's dealing with mean girls and algebra, and for the first time in her life she doesn't have to carry a staff everywhere she goes, which is . . . kind of nice, actually. 
Just as Serwa starts to get the hang of this whole normal girl who doesn't punch vampires every day thing, an adze infiltrates her school. It's up to her to whip some of her classmates into monster-fighting shape before all of them become firefly food. And when she uncovers a secret that upends everything she thought she knew about her family's role in the slayer vs. adze war, Serwa will have to decide which side of herself–normal girl or slayer–is the right one.
After all, seventh grade is hard enough without adding vampires to the mix.
 About Roseanne A. Brown:
Roseanne "Rosie" A. Brown was born in Kumasi, Ghana and immigrated to the wild jungles of central Maryland as a child. Writing was her first love, and she knew from a young age that she wanted to use the power of writing to connect the different cultures she called home. She worked as a teaching assistant, journalist, and editorial intern before writing her first two young adult novels, A Song of Wraiths and Ruin, an instant New York Times best-seller, and A Psalm of Storms and Silence. Never content to stay in any one place for too long, Rosie currently lives near Washington, D.C. Follow her on Twitter @rosierambles.
The Nico Book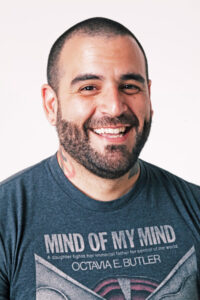 I am eagerly rubbing my hands in anticipation, because I will soon get Mark Oshiro's first draft of the manuscript and then I can start my own pass. My editor Steph Lurie has it right now, and I cannot wait to dig in. Word is: It's awesome. Word is: I am not surprised. If you are dying of anticipation like I am, you really should check out Mark's other books while you wait! They are an incredibly versatile and gifted writer.
Hollywood Stuff
Not much I can report since last time, but everything is good and we are working furiously. As I said before, we are working to finish the first four scripts for PJOTV by the New Year, which we anticipate will be our final hurdle before an official green light. That hasn't changed. We're on track and everyone is happy with the progress, but it's unlikely you will hear any other big news from me about PJOTV until the start of 2022. That doesn't mean things aren't cooking along nicely behind the scenes, though…
Until next time, stay well and read some good books! Me, I am working my way through Dante's Purgatory in Italian. It seems appropriate somehow — a book about praying, waiting, and climbing a really big hill!