Hello, all! I hope your week has been safe and good, despite the continuing plaguey, plaguey, plaguey known as Covid.
What's been going on in the Riordanverse? Well . . .
The Trials of Apollo continues its run on the New York Times bestseller list. Thank you to everyone who has bought and read the new book, The Tower of Nero!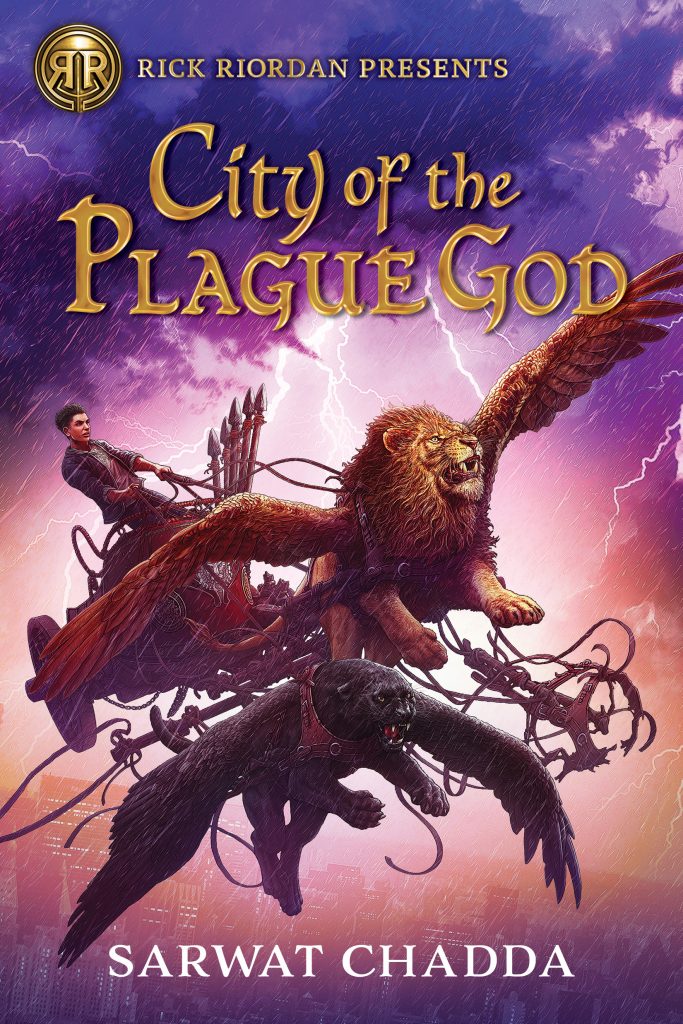 City of the Plague God by Sarwat Chadda comes out January 12 from Rick Riordan Presents! I will have the distinct pleasure of joining my buddy Sarwat for a virtual event on January 11 sponsored by Anderson's Books. I hope you can join us! Either way, though, you definitely need to pre-order yourself a copy of this book. The Mesopotamian mythology is AWESOME! Read more about the book here.
Tracey Baptiste, author of The Jumbies and many other fantastic books, will be joining the Rick Riordan Presents family for the Moko Magic duology about Caribbean mythology, starting in 2023! I am so excited to be working with her and have been a huge fan for a long time. My only wish is that we could fast-forward to '23 to get the first book into the hands of young readers! But, in the meantime, be sure to check out Tracey's other great series.
And speaking of Rick Riordan Presents, check out how well the imprint is represented in this recent Publishers Weekly ad about all the starred reviews that Disney-Hyperion titles have received recently!
What great company to be in, and the art by Mo Willems? Always a win! Also, did you know that combined books in print for the Rick Riordan Presents imprint are nearing the two million mark in just under two years? That's pretty incredible, but with the incredible authors we publish, I guess it's not surprising!
Voting is still open for the semifinal round of the Goodreads Choice Awards! Again, I would ask you NOT to vote for Tower of Nero in the middle grade category. I am honored, of course, but I have won this award numerous times and there are so many other wonderful authors on this list who deserve your support, including Rick Riordan Presents' own Rebecca Roanhorse and Roshani Chokshi! Whoever you choose, all the books on this list look fantastic and worth checking out!
And with that, I'm off to enjoy another beautiful autumn sunset here in Boston. Keep reading, everybody! Stay safe and healthy!