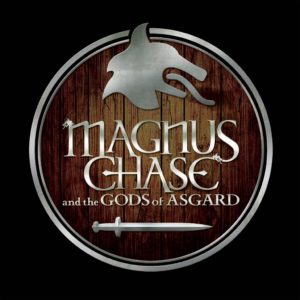 Next week, guys! I'm so excited about the release of Sword of Summer. Below is an update on the events that still have tickets left. Hope to see you on the tour!
Boston: October 5, which means you will be the first people in the country to hear news about my upcoming plans for projects, and you'll get your copy of the book a day before the official release. Last I checked there were tickets left, but don't wait.
Fairfax, VA: Oct. 8, Barnes and Noble will not be issuing wristbands for this event until the book's release date, Oct. 6, first come first serve. D.C. area, if you plan to come to the event, get yours quickly. I anticipate they will sell out.
Kissimee, FL: Oct. 9, Books-a-Million will not be issuing wristbands for this event until the book's release date, Oct. 6, first come first serve. I have not done an event in the Orlando area for over five years, and I don't know when I'll be back, so if you want to see me, this is your chance!
Miami, FL: Oct. 10, Looking forward to being back in Miami with Books & Books! We've got a nice big venue, which means tickets are still available (last I checked) but that will change.
Phoenix, AZ: Oct. 12, Changing Hands is a great store, and I'm so glad I'm going to be back in Arizona. This doesn't happen often, Arizonans. Last time I was in the state for an event was five years ago, and I don't know when I'll be back next. Hope you can join us!
Boston: Harvard Book Store – Oct. 5, 7:00 PM
THIS EVENT IS SOLD OUT
New York: Symphony Space – Oct. 6, 6:00 PM
THIS EVENT IS SOLD OUT
Washington, DC area: Barnes & Noble in Fairfax, VA – Oct. 8, 7:00 PM
Sponsored by:
B&N #2937
12193 Fair Lakes Promenade Drive
Fairfax, VA 22033
703-278-0300 store
http://stores.barnesandnoble.com/store/2937?view=
Event to be held at:
W. T. Woodson High School
9525 Main Street
Fairfax, VA 22033
Orlando area: Books a Million in Kissimee, FL – Oct. 9, 6:00 PM
Sponsored by:
Books-A-Million #520
2605 W. Osceola Parkway
Kissimee, FL 34741
407-552-0077
http://www.booksamillion.com/
Event to be held at:
The Osceola County School for the Arts
3151 N. Orange Blossom Trail
Kissimmee, FL 34744
Info from the store:
"Purchase your wristband for the event beginning Tuesday, October 6th at the Kissimmee Books-A-Million store, 2605 West Osceola Pkwy., Kissimmee, FL 34741 (407)552-0077.
Only 1,000 wristbands will be sold. You may purchase no more than 2 units of Magnus Chase per person to attend the event. Any customers under the age of 14 years old attending the event MUST be accompanied by an adult. The accompanying adult will not need a ticket/wristband for entry."



Miami: Books & Books – Oct. 10, 2:00 PM
Sponsored by:
Books & Books
265 Aragon Avenue
Coral Gables, FL 33134
305-442-4408 store
www.booksandbooks.com

and:
The Center for Literature & Writing at MDC
Miami Dade College
Event to be held at:
The Chapman Conference Center
300 N.E. 2nd Avenue, Miami, FL 33132
Houston: Blue Willow Books – Oct. 11, 3:00 PM
THIS EVENT IS SOLD OUT
Phoenix: Changing Hands – 10/12, 7:00 PM
Sponsored by:
Changing Hands
300 W. Camelback Road
Phoenix, AZ 85013
602-274-0067
http://www.changinghands.com/event/riordan-oct2015
Event to be held at:
Dobson High School Auditorium
1501 W. Guadalupe Road
Mesa, AZ 85202
St. Louis: St. Louis County Library – 10/13, 7:00 PM CT
THIS EVENT IS SOLD OUT
Below are my usual tips and disclaimers if you're planning to come to an event. Very important to read because I don't want anybody going away disappointed!
What to expect at the events:
We've been doing events differently the last few years as the crowds have gotten larger and larger. Again, check with each location for exact details, but in general, here's what happens:
When I arrive on location, before the event, I will be signing a thousand books. These autographed copies will be available for you to buy. In some cases, they are your ticket into the event. In some cases, you can choose to get a ticket without a book, or both.
The event will be about an hour long. I'll tell you all about how and why I wrote the books. I'll show you behind-the-scenes cover art that was never used. I'll make stupid jokes. I'll give you a sneak peek at my super-secret upcoming projects. And of course I'll answer your questions, as many as we have time for. It's always a blast!
What NOT to expect:
We won't be doing a signing line. There are a lot of reasons for that, but it all boils down to the size of the crowd. Several years ago, I realized that so many people were coming through the signing line that nobody was really getting a chance to meet me. We had to move so fast, just to make sure everyone got through the line, that it just wasn't a quality experience for anybody, including me. I would either have to do a brief "Hi, how are ya?" speech and then launch straight into signing, or the store would sit me right down to sign. Kids would wait for two or three hours to get a two-second face-to-face with no chance to really interact. I couldn't sign all your books. I couldn't do pictures. I couldn't personalize the books. I couldn't answer individual questions. Well . . . it just wasn't working.
Back in the old days, I was able to do all of that stuff, and of course everyone understandably wants a selfie with me and wants all of their books signed, but even if I only spent thirty seconds with each fan (which is way too short to do all that) if a thousand fans show up, the signing would last eight hours. You see the problem? Also, to be honest, I'm getting older, and sitting in a chair for so many hours each night was murdering my back.
Because of all this, I decided if we didn't have time to do a quality signing line (and with a thousand folks, there really is no way) we would make it a quality evening, with tons of time for the presentation and lots of Q&A.
Don't bring all your books from home, because I won't be able to sign them, but I wouldn't be able to do that even if we were doing a signing line. There are just too many people with too many copies. The good news: You'll still get a signed copy of The Sword of Summer. You'll get a chance to ask your questions and really feel like you got to know me a little. And you won't have to wait in line for hours and hours!
Hope that makes sense. I'm really excited for each of the events. Of course, every tour I wish we could go to more places, but with my writing schedule we just can't. I know you guys want the books to come out as quickly as possible, and that means I have to spend most of my time writing.
Why am I not coming to (insert name of your country here)?
Apologies to all my international fans. I've been invited to so many amazing countries, and I'd like to visit them all, but sadly it just isn't possible. We can't even cover more than a fraction of the US in the time that we have.There's only one of me, and I have to spend most of my time writing the next books. As I always tell people, however, the main way that I communicate with you is through my books. I may not be able to meet you in person, but the best way to get to know me is to read the books. Each one is a private conversation between me and the reader, and I love you guys! You're all awesome. So if I get to see you on the tour, fantastic, but either way, I hope you'll enjoy The Sword of Summer!