Characters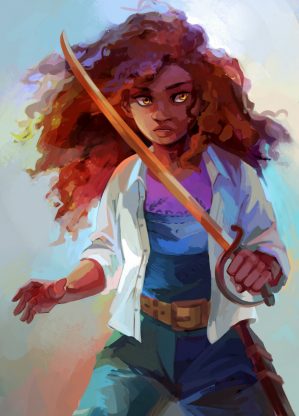 Hazel Levesque
Hazel Levesque is one of the main protagonists in The Heroes of Olympus series and one of the seven heroes of the Prophecy of Seven. She is a Roman demigod daughter of Pluto and Marie Levesque, and the half sister of Nico di Angelo.
Artwork by Viktoria Ridzel licensed and used with permission.
Series
I'm not choosing one of your paths. I'm making my own.
Hazel Levesque