Our fourth full week of filming is well underway in Vancouver, BC! We are receiving 'dailies' of the scenes recorded each day, and they look . . . dare I say, divine. This cast is electrifying. They own their characters and turn their lines into magic on screen. That's even before editing, soundtracks or special effects.
Another reason why the raw footage is so great? I am pleased to reveal a secret that I have been dying to share with you for over a year: Percy Jackson and the Olympians has partnered with Industrial Light and Magic to build a new Volume stage here in Vancouver, and we are the first people to use it! Based on the groundbreaking technology that created The Mandalorian, our new Volume stage is an even more cutting-edge version of that wraparound virtual environment, making it one of the most advanced production stages in the world. We are using it for things that have never been attempted before, creating settings so realistic that if we do it right, you should never be able to guess which scenes were done on location and which were done on the stage.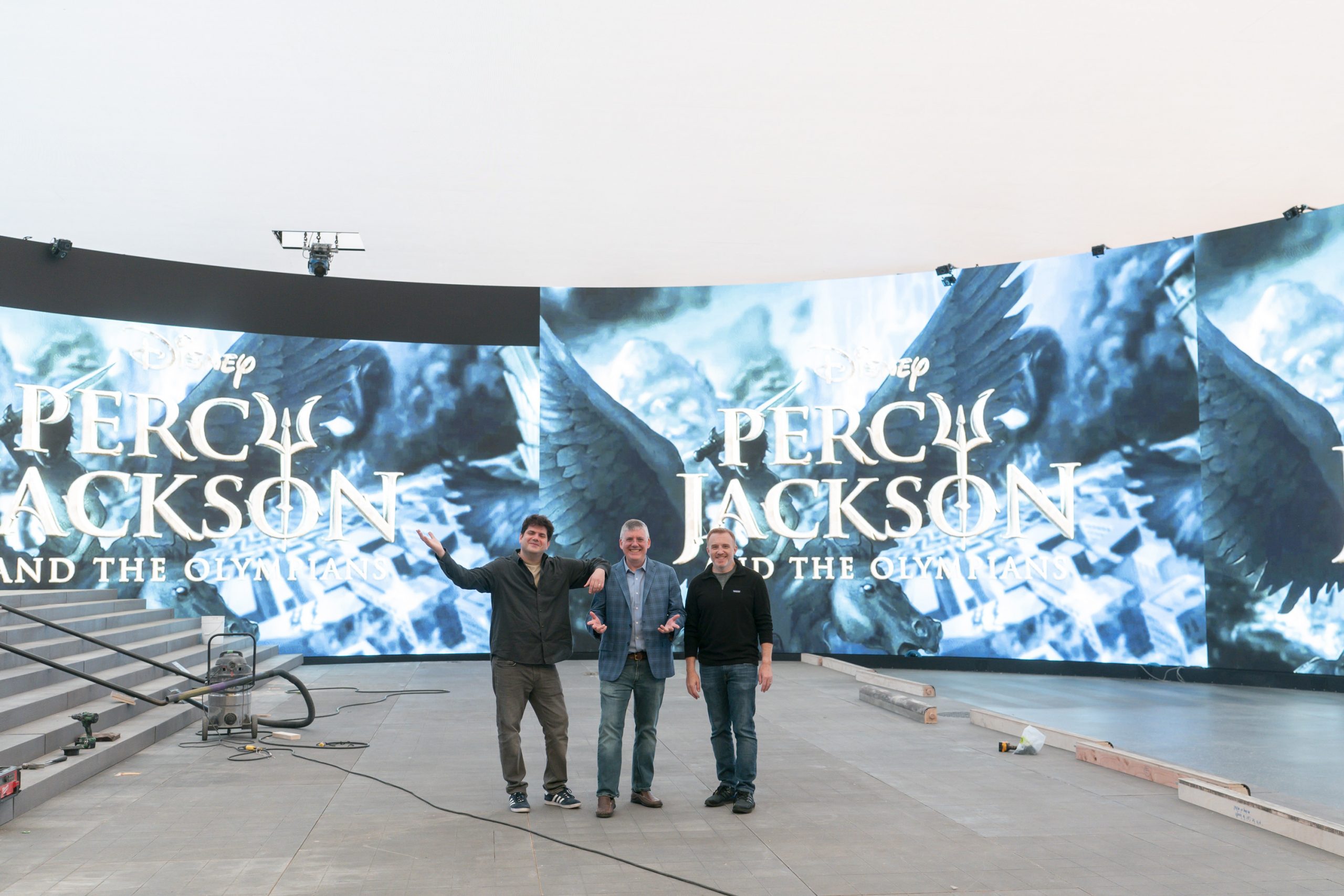 Above, you can see executive producer Dan Shotz, me, and showrunner Jon Steinberg on our volume stage. Right now, it's only showing a Percy Jackson logo, but the things this stage can do are incredible. If you want a look at how the Volume operates, Disney+ has a super behind-the-scenes special on Disney Gallery: Star Wars: The Mandalorian, S1 E4 "Technology." Well worth a look!
I am delighted that I can finally share this news with you, and express my gratitude to our incredible partners at ILM. Also, I want to acknowledge the unwavering support of our executives at the studio and the streaming service. Their investment in this show is a sign of how important Percy Jackson is to them, and how committed they are to making the highest quality adaptation you fans deserve. This show is going to look spectacular, and set a new standard for other shows to follow.
We still have a long way to go before this first season is completed, but I think you will be pleased when we finally get to share it with you!