Happy January, the month of Janus! The god of doorways has two faces, looking forward and backward, in and out, which makes him an appropriate deity for the beginning of a new year. Last month, I looked backward at some of the amazing things that 2021 brought. Now, I want to mention a few great things coming in the future.
First . . . there is no movie or TV news in this post, so if that's all you care about, you can stop reading. I can't add anything to what I've said before: We're still working behind the scenes, still on track, and as soon as I have anything I can announce, I will. All good, though. Steady as she goes.
Now, can I tell you about some amazing books coming up?
From the Rick Riordan Presents imprint, Aru Shah and the Nectar of Immortality is coming out in April, and I can't believe this is the end of Rosh Chokshi's five-book series! It's so bittersweet, but so, so good!
Pre-order now, and be prepared for one last supercharged Pandava adventure!
Also, if you haven't yet met Sikandar Aziz in City of the Plague God, Sarwat Chadda's brilliant Mesopotamian adventure is now out in paperback, so saddle up your flying cats, get in your chariot, and zip over to your favorite bookstore to pick up a copy.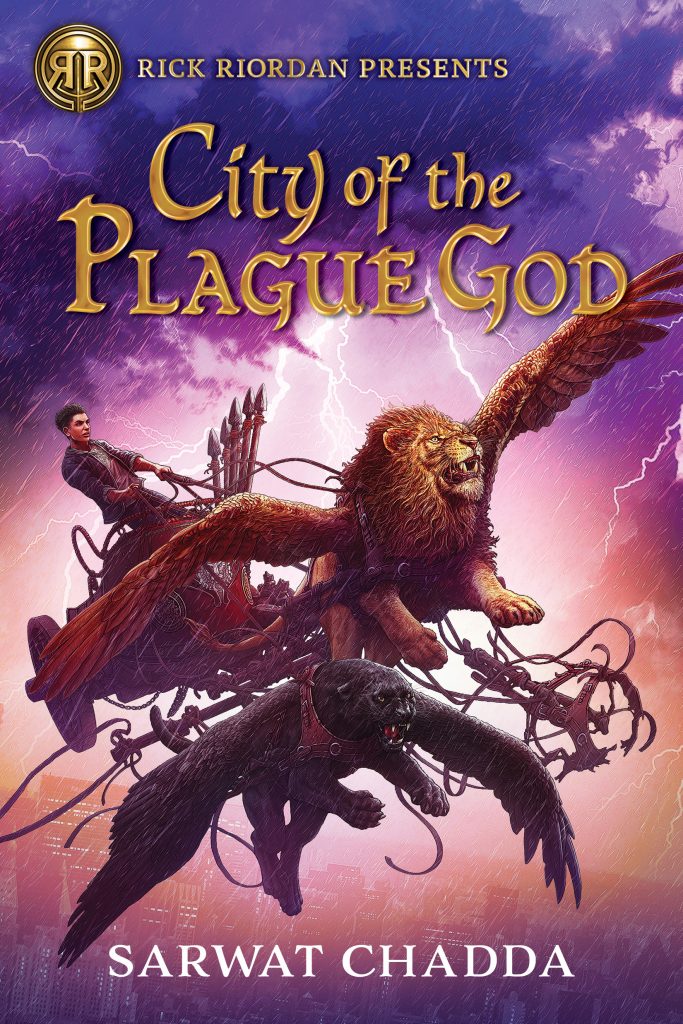 Recently, I also got to preview two amazing books that are not part of the RRP imprint, but which you should definitely add to your pre-order list. Coming up in May is Dhonielle Clayton's The Marvellers, which will introduce you to the best school of magic ever. Seriously, I wanted to apply. Dhonielle's imagination and storytelling never cease to amaze me. You are going to want to read this one ASAP. If you want to read more about it, including a sneak peek, here's a great article in USA Today.
And coming in September is another incredible adventure in verse from Kwame Alexander, The Door of No Return. If you know Kwame's work, then you know you want to buy this right away. He is a master wordsmith who blends poetry, music, history and narrative into beautiful and true stories, and this book in particular is just mind-blowing. Here's a short preview from the news!
Nico and Will and Tartarus, oh my!
As for me, I am spending my days in Tartarus, sunbathing by the River Phlegethon, doing regenerative yoga with the regenerating monsters, taking scenic hikes through the blistered, tortured landscape, and enjoying that fresh poisonous air with my buddies Nico and Will. It's such a joy to work on the manuscript Mark Oshiro has written and adding my own voice to theirs. The book won't be published until 2023, but wow, I think you're going to love it. Inviting Mark into this world has been like getting to share my Lego set with a genius friend who can show me totally new ways to build cool stuff out of the same blocks! Stay tuned for more info . . .
Until next time, keep reading and stay well!