We have just returned from a productive week in Los Angeles, but before I get into that, a big thank you to everybody who came out for the virtual Daughter of the Deep tour. COVID-related supply chain problems delayed the production of the books, including the signed editions, but those should all be shipped now, and the new official publication date for the North American edition of the book is this Tuesday, Oct. 26. Apologies again for the delays, and thanks for your patience. I hope you will enjoy the story of Ana Dakkar! Again, this is a standalone novel, completely unrelated to my other series, so you don't need to have any knowledge of my earlier work to read Daughter of the Deep. 
I will be doing a media tour (also virtual) this Monday, Oct. 25, so you might see me or hear me on your local TV or radio station soon!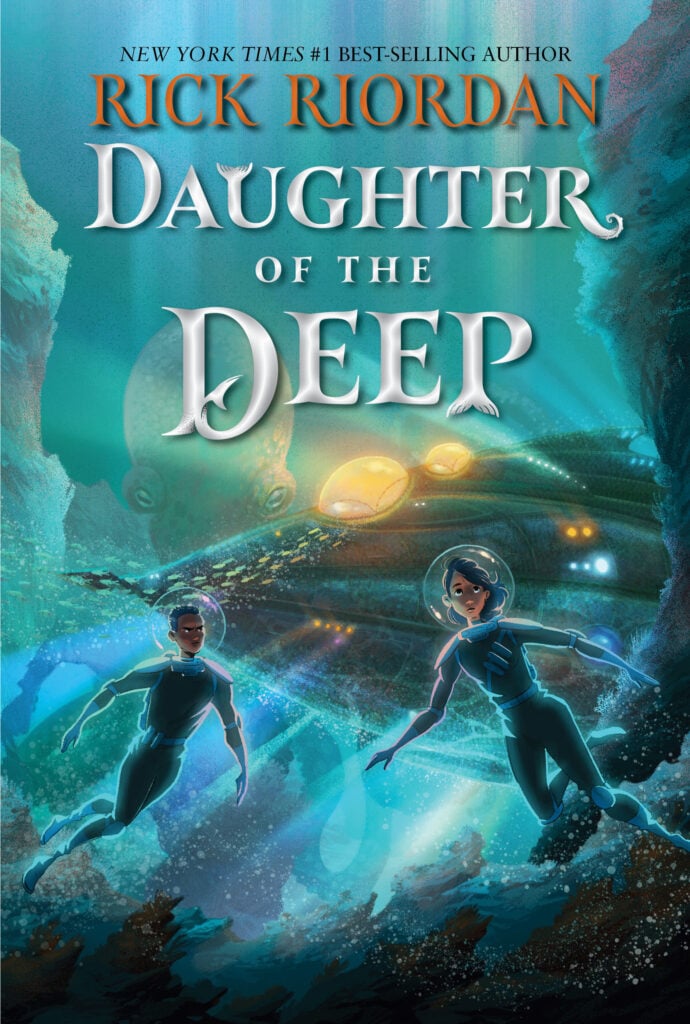 The News from LA
Becky and I had some great meetings with our partners on our various adaptation projects this past week. First exciting news: We got to sit down in person for the first time with my co-writer for the upcoming Disney+ feature film adaptation for Daughter of the Deep, Aditi Brennan Kapil.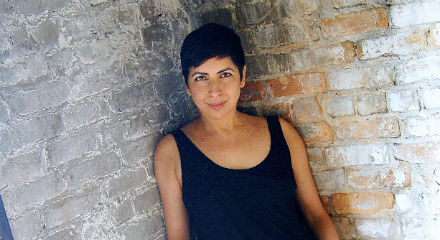 An accomplished playwright and screenwriter, Aditi brings a wealth of talent, experience and personal insight to this project. Becky and I knew right away she was the best writer for this adaptation, and getting to meet her in person only confirmed our confidence. Aditi has previously worked on "Tom Clancy's Jack Ryan" for Amazon, "Away" for Netflix, and "American Gods" for Starz. Her award-winning plays include "Orange," "Imogen Says Nothing" and "The Displaced Hindu Gods Trilogy." We will be equal partners on this screenplay, and I am thrilled to work with her to bring Ana Dakkar's story to the screen! The last of the rights contracts should be finished up soon, at which point we can get down to work. As soon as I can announce more, I will. Once you've read the book, though, be thinking: Who would you like to see cast in the roles for Daughter of the Deep?
The Red Pyramid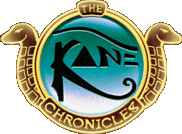 We also had some great conversations with our production partners for this Netflix feature adaptation as we look to identify the best screenwriter for a second pass on the screenplay. We have some excellent leads, and should be moving forward with a re-write soon. Again, this is pretty normal for the screenwriting process. Different writers bring different strengths to the project, and we want to be sure we have the script in the best possible shape before we go out to directors. We remain very excited about the possibilities, as do our partners at Netflix!
PJOTV
Possibly the coolest thing we did this week was visit Industrial Light and Magic's "Volume" stage, where Star Wars TV shows like The Mandalorian are filmed. This trip was just to see how the technology works and what it can make possible for a show like Percy Jackson. To be clear, this is not where we will be filming. But the hope is that when we do film, we will be able to use a similar process and learn from ILM's cutting-edge expertise. If you're not familiar with the Volume and how it works, there is a short YouTube documentary publicly available here. It is pretty incredible stuff that puts you in the middle of a 360-degree virtual environment. They even plopped us in the middle of deep space at one point and let me punch the button "enter hyperspace." Suddenly, we were doing the Kessel Run in less than twelve parsecs. The effects are so real we were warned to be careful if we had motion sickness, and they weren't lying.
If all goes well and the full green light happens as expected, we could begin filming in June, but as always, this is my own personal estimate and should not be taken as official word from Disney or 100% certain. Having said that, all signs are positive. The excitement is high at Disney+, at the 20th TV studio, and with the production team. We have just delivered the second episode script to the studio and are forging ahead with outlines for episodes 3 and 4, with the expectation that these will be done and approved by January, at which point, fingers crossed, we will get approval for full green-light. In the meantime, though, we are not waiting, and are proceeding forward on all fronts.
The casting department started gearing up again this week, though I don't yet have any contact information on open casting to share with you yet. As soon as I do, I will. The general casting call information for the talent agencies has already been shared on social media, however (Becky informs me) and includes some basic information which I can confirm: the plan is to film in Vancouver (again, assuming all goes as planned, which I think it will) and our pilot director will be James Bobin, who is both a terrific person and an incredibly talented director who checks all the boxes we were hoping for in a partner. He recently directed the pilot for Mysterious Benedict Society, which I loved and found very true to the source material, and he has worked on everything from creating Borat and Ali G with Sacha Baron Cohen to Flight of the Conchords to Muppets to Dora and the Lost City of Gold (which the Riordans found an incredibly fun adaptation of our beloved Dora the Explorer cartoon from the kids' childhood.) James knows the Percy books well. His kids are fans. His humor is wonderful. We are in good hands, demigods, and lucky to have him joining our team. Keep your fingers crossed that everything goes the way we expect!
We are also working with visual effects artists to find the right "creature work" look for the show, and hiring more members of our core "behind-the-scenes" production team. It was great to see our colleagues in person again and get excited together about all the possibilities for this show. You know me: I am always cautious and doubtful about adaptations, but I am growing increasingly confident this project is going to move forward as planned, and it's going to be awesome.
I know information will never come fast enough for excited fans — I get that! But the process takes time. Lots of time. And we want to get it right. As best I am able, I will continue to update you all as we move forward. In the meantime, there are some great books to read while you're waiting. Check out ReadRiordan for some ideas!