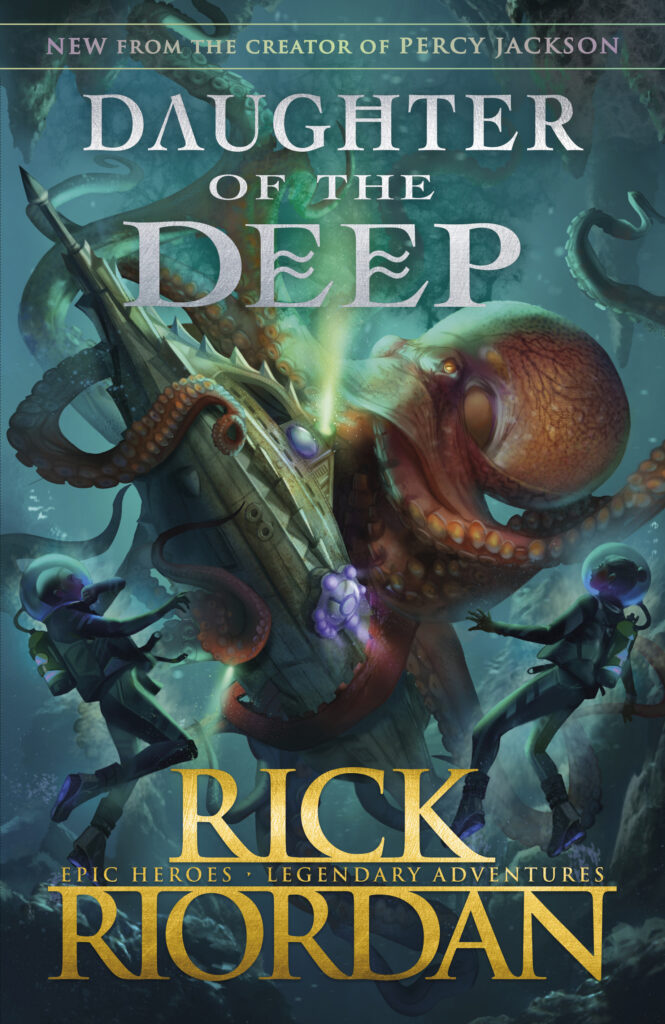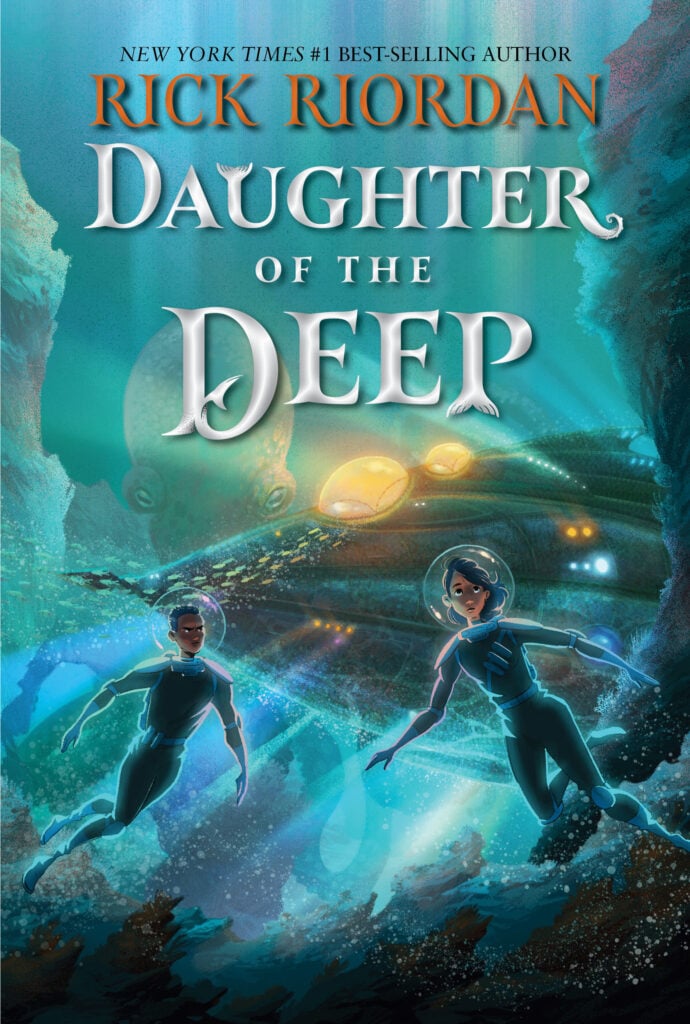 Daughter of the Deep is now only two weeks away, and I can't wait to share the story with you! My tribute to Jules Verne and 20,000 Leagues Under the Sea, Daughter of the Deep represents a "first" for me in many ways: 1) First female protagonist front and center, with the inimitable Ana Dakkar! 2) First work of science fiction for me! 3) First middle grade stand-alone! You do not need any knowledge of my other books to enjoy this one.
Reminder: If you'd like to join me on my virtual tour, all are welcome, no matter where you live! The events are ticketed, though, since they are designed to support the hosting bookstores. The price covers a signed copy of the book, which will be shipped to you after the event. The events are also designed to support the North American release of the book from Disney Publishing, so not all bookstores can ship overseas. If you live outside of North America, read the details of the event you want to join carefully and make sure you choose one that can ship internationally. (Some can. Some can't.) You can pick your event and reserve your place here.
Also just a heads up: You probably know this already if you've tried to order anything online recently, but COVID has caused massive disruptions in the supply chain, and this has hit the publishing industry especially hard. The good folks at Disney Publishing are working overtime to ensure that copies of Daughter of the Deep get printed and shipped in time for the release date of Oct. 5, but if your copy of the book is slow getting to you, we apologize in advance and ask for your patience. This is also a good reason to pre-order ahead of time!
In other news: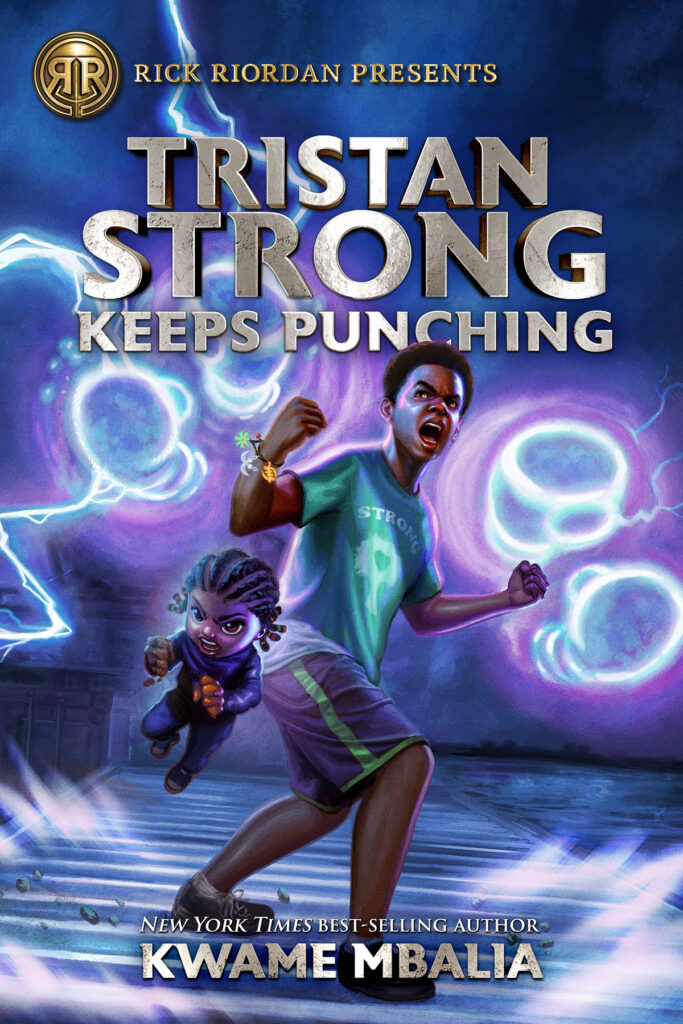 I couldn't ask for a better author to share a book birthday with than Kwame Mbalia! His third and final installment in the Tristan Strong series comes out Oct. 5! As if that news isn't exciting enough, you can check out a sneak peek here!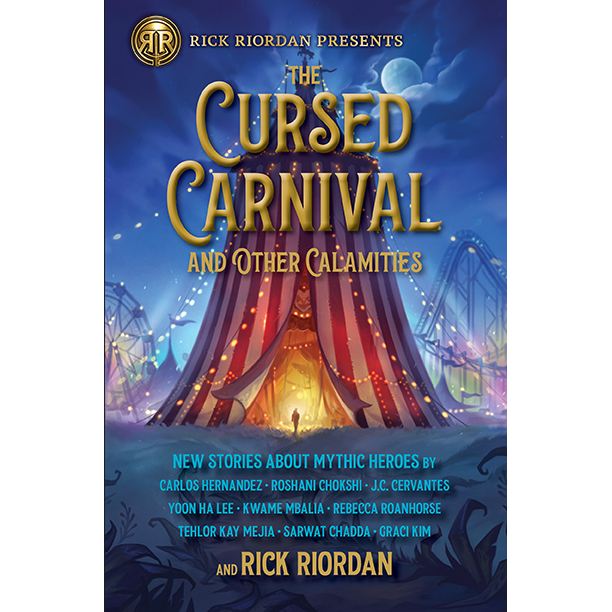 And remember, the Rick Riordan Presents family will get together for a virtual reunion to celebrate the release of The Cursed Carnival and Other Calamities on Sept. 25 with Books of Wonder. Hope you can join the fun!
Chugging ahead with TV/film adaptations
During my October virtual tour, I will take questions from participants (collected by each store in advance) and tell you everything I can about the adaptations in progress. In the meantime, I can assure you that things are moving forward. Yes, I know, it seems like everything is taking a long time, but that's partly because I keep you all updated in real time as much as I can, so you are getting to experience the process along with me, including all the long waits! A novel usually takes me one year to write. Making a TV show or film, I have come to learn, is infinitely more complicated, so it's not surprising that it takes even more time, especially since we want to do it right!
The latest: The writers' room for PJOTV is working on outlines and scripts for the first half of the first season, which is what we need to get approved before our official "green light." The hope is to have those done shortly after the New Year, but that is just my own estimation. It is not an official date. Assuming that happens (and I think it will) things should start to move into full production mode in the spring, including casting, and filming could begin as soon as next summer 2022. Again, this is simply my own best guess right now. You should not take that as the final word!
Even before we get that green light, however, we are forging ahead with the assumption that this show will get made. The writing for the first season, which follows the plot of The Lightning Thief, is sketched out from start to finish and the writers are doing a terrific job putting everything into script format. We meet for two hours almost every day (via Zoom) I am involved in every conversation, every draft. Even though we are basing everything on the novel, there is still a ton of work to do turning this into a TV show. As I've shared with you before, it's like using the Star Trek transporter to break down the story on a molecular level, send it across space, then reassemble it on the surface of an alien planet and hope it looks the same! The team we have in place is so good though, I'm feeling optimistic. We are also moving ahead on numerous fronts for pre-production, like locking in concept artists, VFX producers, line directors, and all those important people who work behind the scenes to make the show a reality.
On Red Pyramid, we have a completed script. We are now working with our partners at Netflix to get it polished up and ready to send to directors. I anticipate that process will take at least a few more months. (See above for how long this process is, and why you can't really rush it!) Again, I'm excited and confident this will be great for a feature film when we get the official green light.
On Daughter of the Deep, I will fill you in with adaptation news during the tour, but I have news. It will be adapted, and I am thrilled with what we have in store.
Finally, check out some of the cool research I got to do for Daughter of the Deep!