Hello, demigods! I just returned from a week in New York where I secluded myself at our apartment and spent a week writing. What was I writing, you ask? Oh, stuff . . . I'll have to fill you in on that later. People sometimes ask me, "Wait, you're still writing books? Why are you still writing books?" To which I can only reply: I mean, that's my job. I love my job! Making up stories for a living? Yes, please! I can't conceive of a time when I wouldn't be writing.
At any rate, I did get to take a trip to the Metropolitan Museum for a little inspiration.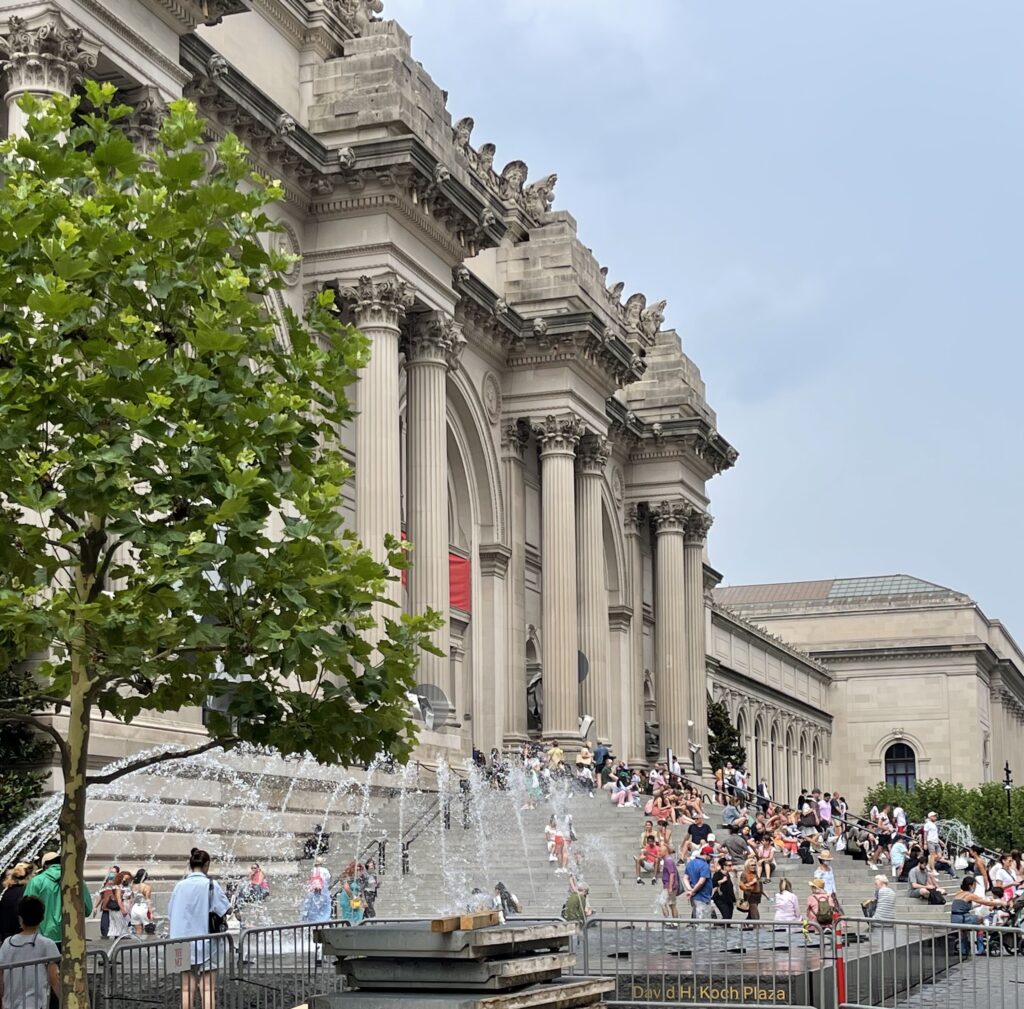 As I was approaching the fountain, I overheard a couple of young visitors talking in Spanish behind me about how this is where Percy Jackson happened. I kept a low profile, but I hope they enjoyed their visit and didn't get attacked by any Furies!
While there, I saw the exhibit on the Medici, which I found fascinating, as I am a huge history nerd and a major fan of all things Italian. Also strolling through the Greek and Roman section is always a wonderful experience . . . saying hi to old friends.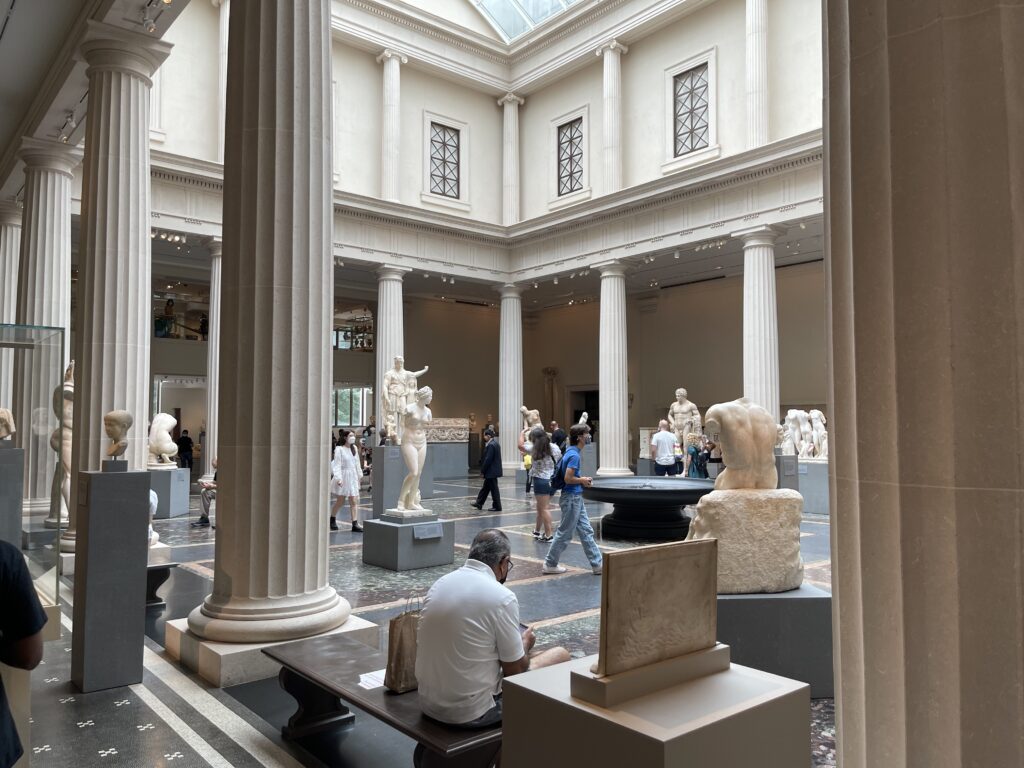 Paola Santiago Returns!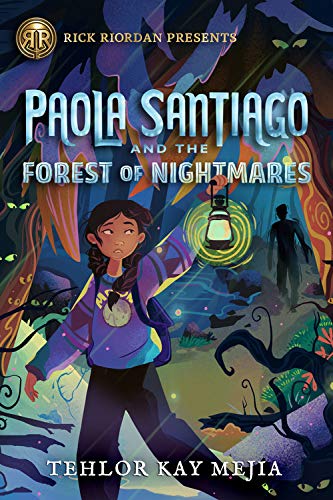 In other news, I am deliriously excited that Tehlor Kay Mejia's second Paola Santiago adventure, The Forest of Nightmares, comes out Aug. 3! This is such a wonderful series that is food for my soul. I love the characters, the heart and courage and humor — the whole package! Pre-order your copy here. I will also be joining Tehlor for a virtual book event with our friends at BookWorks in Albuquerque. Stay tuned for details on that!
Daughter of the Deep Covers
If you missed the news, both US (top) and UK (bottom) covers have now been revealed for Daughter of the Deep, my 21st century tribute to Jules Verne, Captain Nemo and 20,000 Leagues Under the Sea. What do you think? US artwork by Lavanya Naidu. UK artwork by Khadijah Khatib. I can't choose between them. They are both amazing. Do you have a favorite?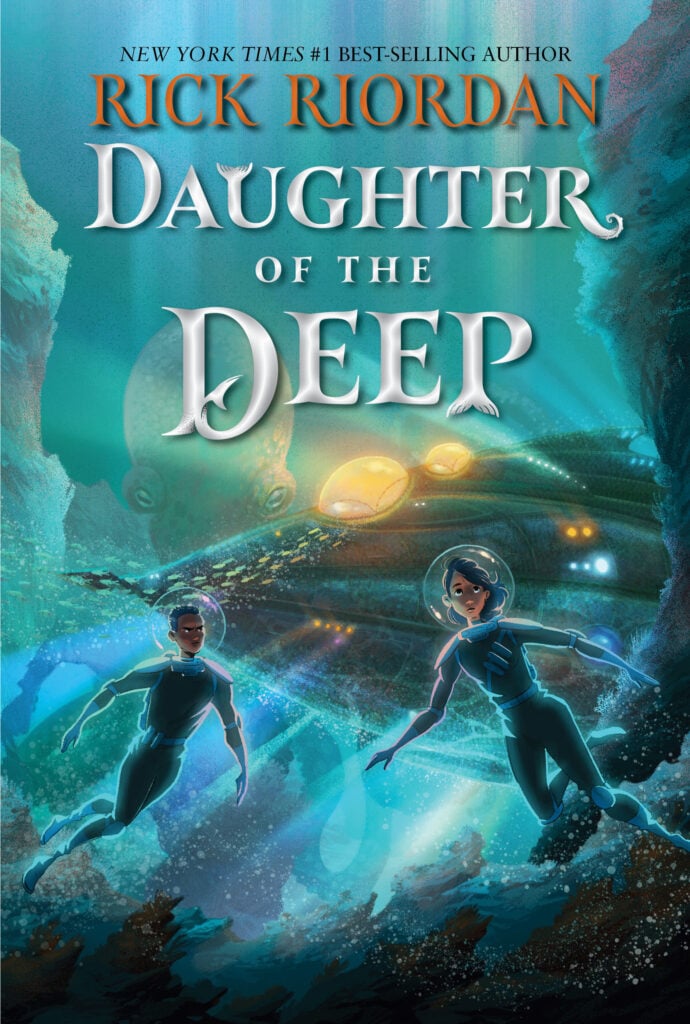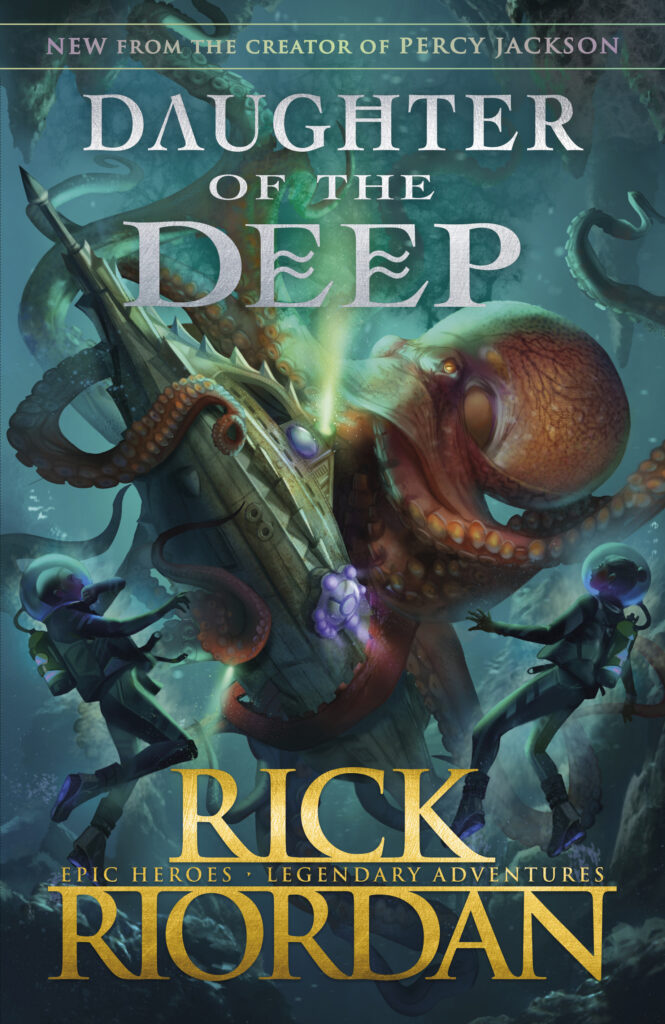 There is only one solution: Get a copy of each! The book is out Oct. 5. You can get tickets to the Disney virtual events here. You can pre-order the UK edition here. Film/TV adaptation talks for Daughter of the Deep are also well underway — can't announce anything yet, but a deal is being hammered out as we speak and it is very exciting. So be sure to read the book first!
Where's that PJOTV News, Riordan? 
Well, gang, not much I can say since last time. Welcome to the glamorous adaptation world of hurry-up-and-wait! We are still very much in the midst of our director hunt, which like any job search for an important position takes a lot of time and care. We will get there! And once we have that vital piece of the puzzle locked in, we should be ready to launch into high gear and get this show into production. When will that be? Absolutely no idea. Depends on who we find and when we find them.
As for casting, which I know you all are hugely interested in, we really can't start that process in earnest, much less make any decisions, until the director is on board, since obviously they are an important voice in that process. As I told you when we announced the preliminary call for Percy auditions, that call was, well . . . preliminary. It was designed to help us see who was out there, who was interested, what the possibilities were, what the talent pool looked like. And it was very encouraging, because there is a lot of talent! However, no decisions can or will be made until we have our director on the team. No one has been rejected. No one has been accepted. No names have been discussed as front runners. That has to wait, for now, as do all other casting calls. Again, we'll get there, but not yet!
We are gearing up to start our writers' room for the series within the next week or so, however, and that is a major step forward. I may be able to share a bit more news about that process next time I update you.
Work also continues apace on The Red Pyramid script for Netflix. Our writer is going through another round of notes and doing some revisions before we send it back to the studio. Then we will see where we are! Such an interesting process — I have learned a huge amount about an industry that is an enigma to most outside observers (myself very much included) and have started to appreciate just how difficult and complicated it is to make a show or a film. I'm grateful to all the partners we've had in this process, who have been our guides and mentors in this trial by fire!
Back in Boston now and happy to be home — I hope you are all enjoying a safe and joyous July!