Hello, demigods!
Becky and I are just back from New York, where we started to feel the first glimmers of hope for a post-COVID summer. Both of us are fully vaccinated now. It was great to be back on the Acela train from Boston to NYC, enjoying the scenic New England coastline just like old times (more or less), then spending a week in the city getting reacquainted with our apartment and neighborhood there, which we haven't seen much over the last year. We even got to have lunch with Steph Lurie my editor and Seale Ballenger my publicist from Disney — the dream team, together again, in a restaurant without masks, having a nice lunch and catching up. This pandemic has really helped me appreciate the good things (and the important people) in my life!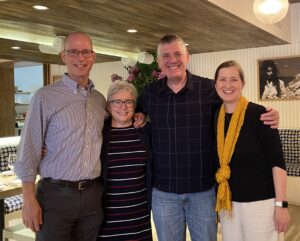 Tiger Honor
Among the other great publishing news we discussed, this amazing cover for Yoon Ha Lee's next Rick Riordan Presents book, TIGER HONOR. The book comes out January 2022 and features a new hero in the Thousand Worlds: Sebin, a young non-binary tiger spirit who hails from the Juhwang Clan. This gorgeous cover art is again by Vivienne To. SO EXCITED!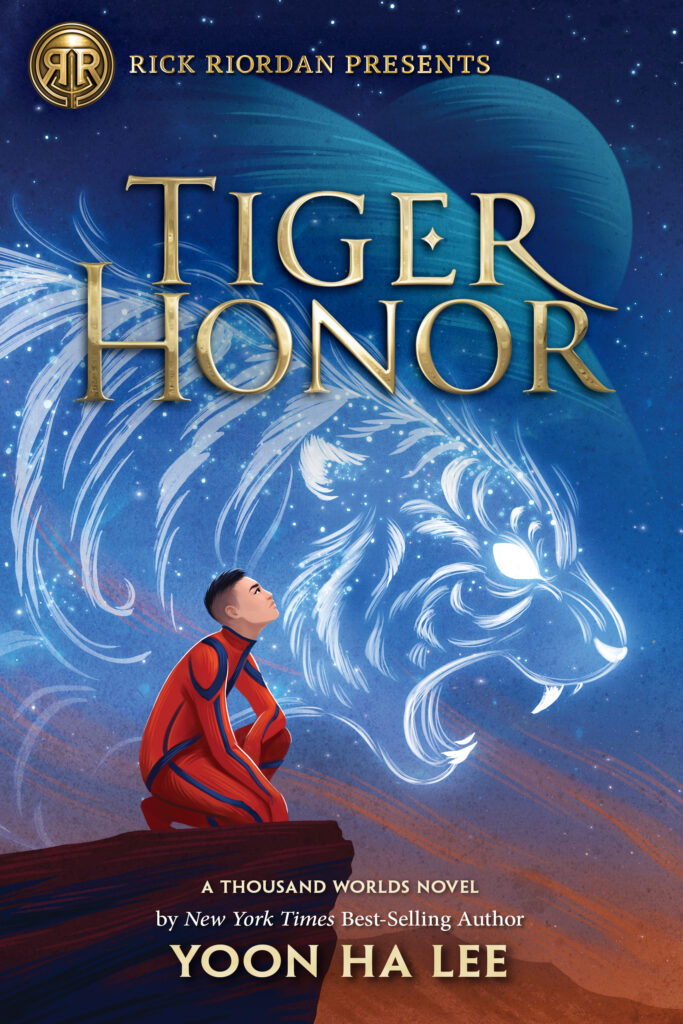 Daughter of the Deep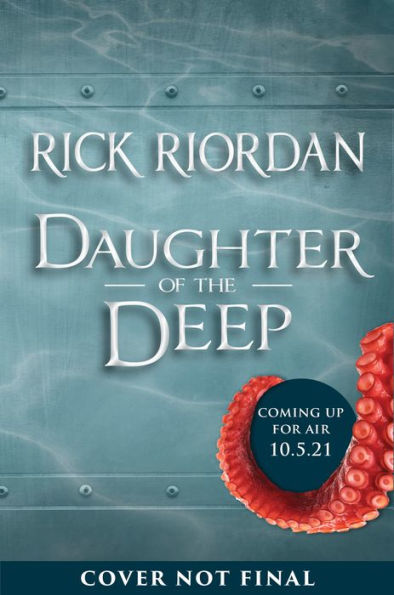 We also discussed my forthcoming book DAUGHTER OF THE DEEP, a modern take on 20,000 Leagues Under the Sea and the legacy of Captain Nemo, featuring Ana Dakkar, a young woman whose parentage is every bit as complicated and sea-based as Percy Jackson's, but whose story is based on science, not Greek gods. The reception to the book so far has been incredible. Pre-orders are actually higher than ever, and wait until you see the incredible final cover art, which should be available for posting very soon. We are also working behind the scenes toward a movie adaptation, and I hope that before the book is published on Oct. 5, I will be able to share some specifics with you about that!
THE CURSED CARNIVAL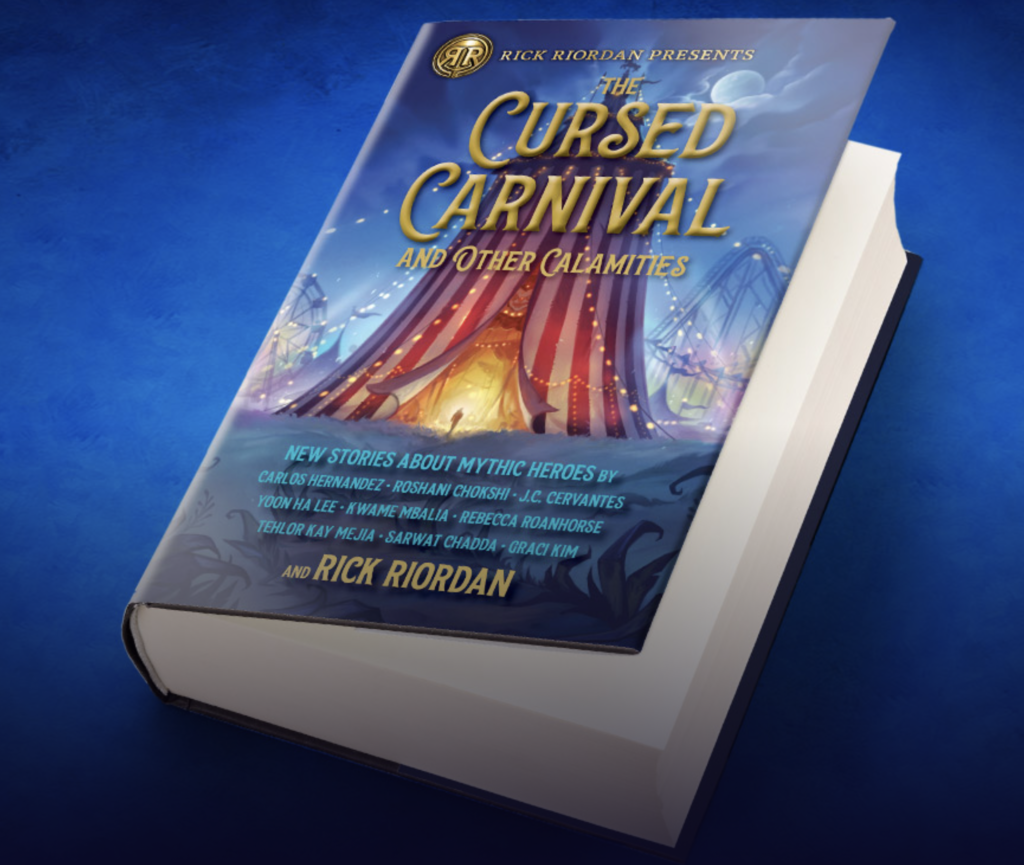 Pre-orders are also through the roof for THE CURSED CARNIVAL,  an anthology of short adventures from the fabulous writers of Rick Riordan Presents, including a new story from me — my first foray into Irish mythology. The book comes out Sept. 28. In the meantime, if you want a teaser, here's the title and the first line from my story: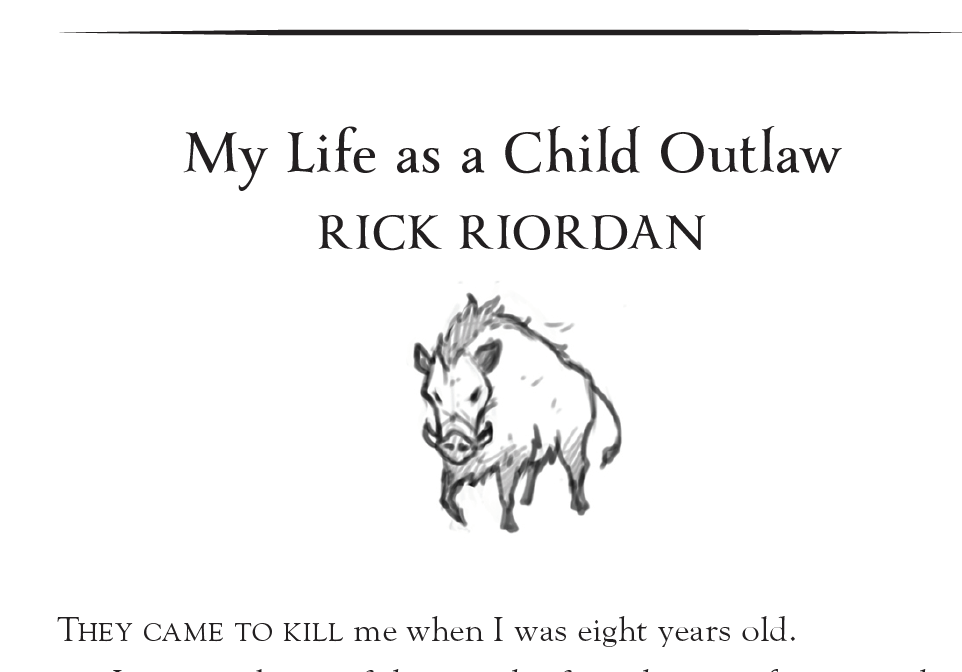 . . . And that's all you get for now. But I can't wait for you to read the adventure!
THE LAST FALLEN STAR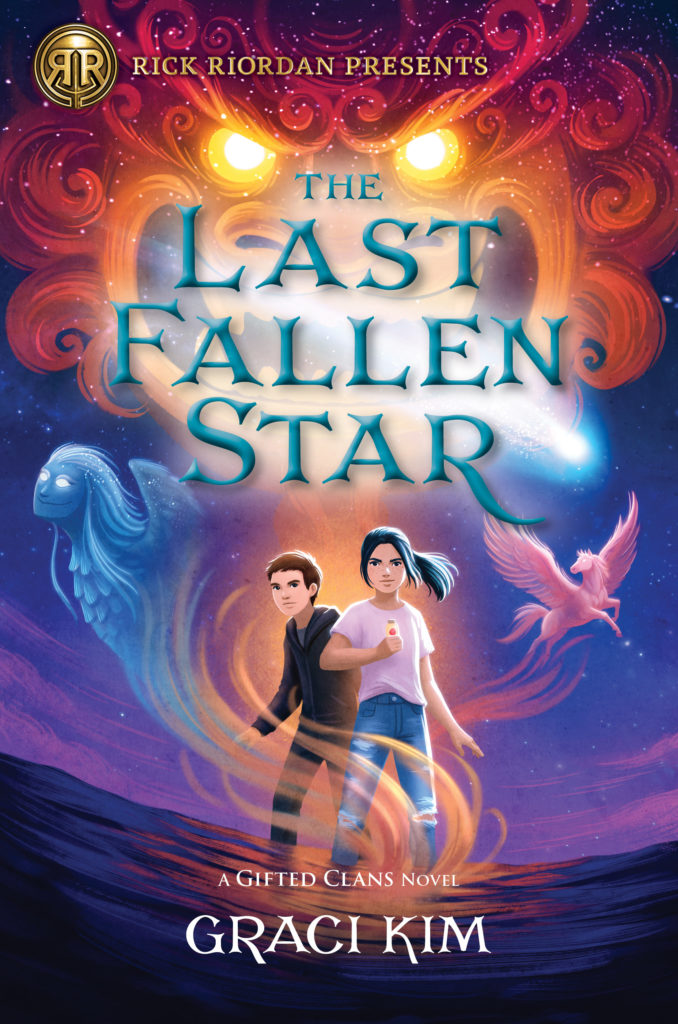 Also, big congratulations to Graci Kim, whose debut THE LAST FALLEN STAR is now available! I had such a wonderful time talking with Graci at her launch event with Blue Willow Books a couple of weeks ago.  If you haven't gotten a copy of this book yet, you owe it to yourself to embark on this wonderful adventure!
PJOTV
We continue to work behind the scenes on many fronts at once, and while things are moving forward nicely, there isn't much else I can share publicly. Since our preliminary call for Percy Jackson casting last month, we have received thousands upon thousands of submissions, and it has been really amazing to see how many talented young actors there are in the world. As I said last month, this is preliminary, and we are nowhere close to making any kind of decision, but the process is definitely teaching us a lot about how different actors inhabit the role of Percy. I am confident we will find the right, amazing person, whoever that turns out to be!
We also had a great meeting with one of our writers who will be joining the writers' room for the show. She is fabulous and will bring a ton of experience and wonderful ideas to the process. When I say "writers' room," I should also point out that we are talking about a tiny number of people. At least for the start, the showrunner and I will be working with roughly three other writers, all of whom have extensive experience in TV writing. It's going to be a fascinating process. One big advantage we have: Since we are following the books, we'll never have to sit around wondering what we should do in the next episode. We know exactly where the plot is going. It's just a matter of how to translate that narrative in the most compelling, interesting, and fun way possible (and to make the story fresh and exciting even if you've read the books a hundred times).
For the past month, our showrunners have been working hard on budget scenarios with the studio. It's a massive process with thousands of variables, but we have to make sure we are running a lean and mean operation, while not skimping on the funding the show needs to be truly exceptional and, well, authentically Percy Jackson. Our studio partners have been fantastic and collaborative. I think we're getting closer, but as I have been saying since last May, this is a really complicated process and every step takes time and thoughtfulness to get it right! The other big piece we are working on right now is finding the right director (or directors). This is critical, and we are being very careful about exploring our options, having conversations, and trying to find the perfect fit for the show. The director is the next crucial hire for our core team. At that point, and once the budget is agreed upon, I am hopeful that we will be able to move ahead in earnest with show production. Just know that you guys are helping and playing an essential role. Every time Becky or Ashlee posts something on social media and you guys get it trending (like with the casting news last month), you'd better believe the execs at Disney are taking notice. It reminds them (and all of us) just how big a global desire there is to see this TV show come to life! So thank you all for your support and your patience. We're doing this for you, and we couldn't do it without you!
Becky and I will be heading out to LA in a few weeks, for the first time since the pandemic started. I am looking forward to catching up with our team in person! Hopefully it will also be a chance to gather some more news and updates to share with you.
Until next time, stay well and keep reading!