It's winter in Boston. The pandemic is still with us. But we are finding joy where we can, and I hope wherever you are, you are doing the same!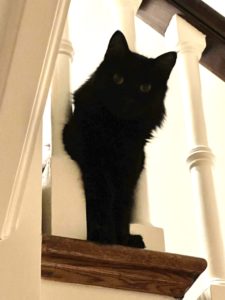 Tribble says hi. He's having a wonderful time, but Tribble always has a wonderful time. He is the most Zen animal we have ever lived with. Warm laps? Fireplaces? Beds? Food? Then life is perfect.
I'm also enjoying the beautiful winter sunsets from the window of my home office. I'm grateful to be able to work from home. I'm also glad that the winter so far has been mild, and we've had lots of sunshine, so this time of year doesn't feel so dark.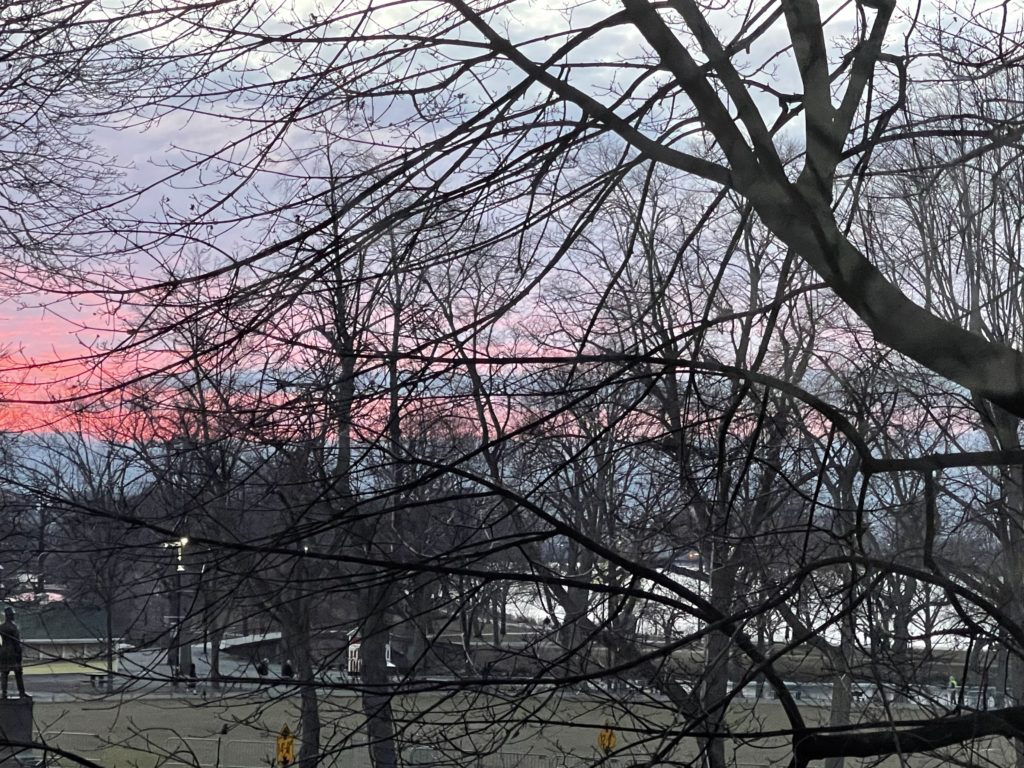 In other good news, I had a wonderful time chatting with Sarwat Chadda during his book launch week for The City of the Plague God. If you haven't yet gotten yourself a copy, you owe it to yourself to read this amazing adventure based on Mesopotamian myths. You can also listen to this fascinating interview Sarwat did with The Half-Blood Report.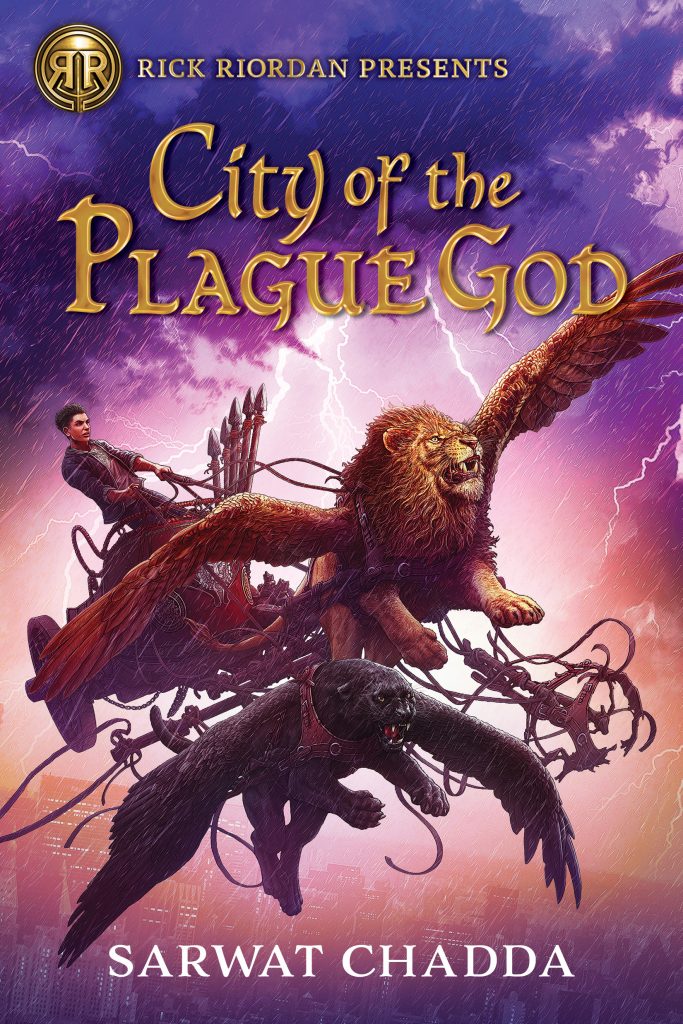 And while you're thinking about excellent myth-based books to read, get ready for Graci Kim's The Last Fallen Star, which comes out May 4 from Rick Riordan Presents! You can read my Goodreads review here and order a copy here. Graci's book is mind-blowing!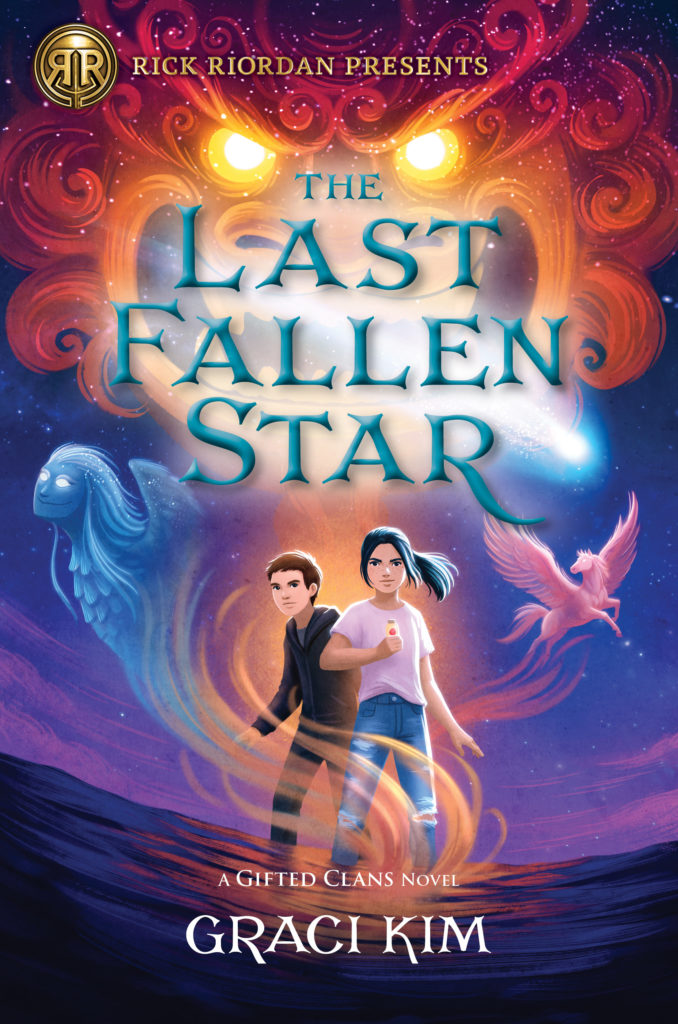 As for me, that secret project novel I've been working on the last seven months has been accepted by my editor at Disney Publishing, so if all goes well, it looks like you may have a new Riordan novel coming out this October. I really wasn't expecting to be able to release a new book so soon, but I'm very excited! When I can share more details about the book, I will. This is something completely new for me, though it's an idea that has been percolating since 2008. It is a stand-alone book, not mythology-based, but is otherwise my usual brand of fast-paced adventure with humor, a wide cast of characters, and maybe even a bit of stealth learning!
Want a hint? Here's the author photo I plan on using: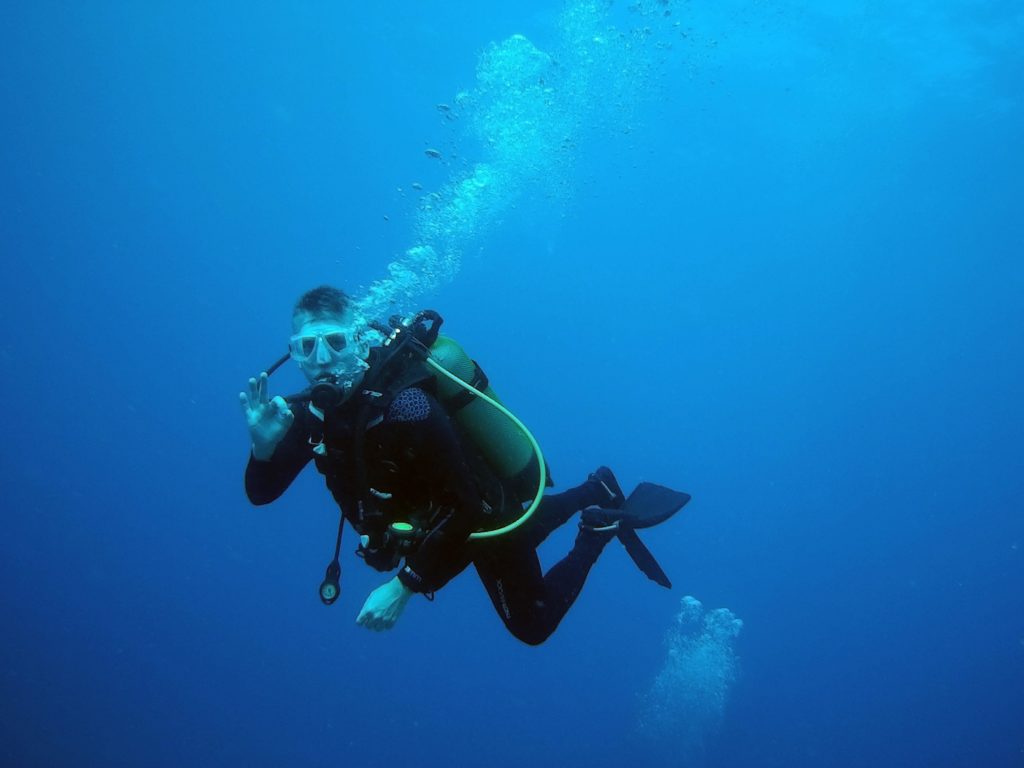 (Photo credit: Percy Jackson)
Also coming out this fall will be The Cursed Carnival and Other Calamities: New Stories about Mythic Heroes. This volume is a collection of superb stories from all your favorite Rick Riordan Presents authors. You'll revisit beloved characters from their novels. You'll meet new characters and explore new worlds. Just don't ask me to pick a favorite. They are all so good. And I contributed a story, too — my first foray into Irish mythology. Want a hint? The title of my story is My Life as a Child Outlaw. The book comes out in the US from Rick Riordan Presents/Disney Publishing on Sept. 28!
News on the Hollywood Front:
We have a couple of important meetings this coming week with the top brass at the studio for the Percy Jackson TV show, so keep your fingers crossed. Everyone who has read the pilot script loves it, but there will be a few additional tweaks we need to make before we send it off to its next stop: the top execs at Disney+. That's normal. In script writing, as in every other kind of writing, you can expect to do many, many drafts! All the input has been super positive and helpful, though. Everyone is committed to making this the best show we possibly can. I remain excited and guardedly optimistic that we are on the verge of getting a really first-rate project off the ground. As always, though, good things require time and patience! Stay tuned!
Until next time, everybody stay healthy and safe, and read some good books!