Greetings from Athena House, Riordan headquarters here in Boston. I hope you're all staying safe and taking care of yourselves in these strange and anxious times.
A few random updates as we head into the Halloween weekend and the U.S. election week. (Which of those is scarier? I think that's a no-brainer.)
Winter Autumnland?
We woke up this morning to heavy snowfall, which is rare in October but not unheard of. The remnants of Hurricane Zeta met a cold front and voila, we're dreaming of a white Halloween, apparently.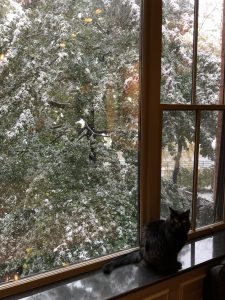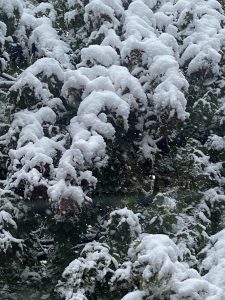 Tribble was pretty sure he could catch those flakes if I just let him outside.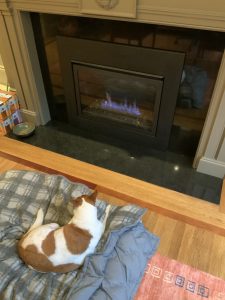 Speedy got to enjoy the fireplace in my office for the first time this season. She loves her fireplace.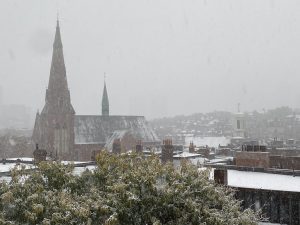 As for me, I put on some Charlie Parker jazz albums, watched the snow swirl outside, and got some writing done. Not a bad Friday, all things considered.
Speaking of writing
As I mentioned last week, I am still working on novels, even though the main PJO-universe arc is complete. I can't imagine a time when I won't be writing something, simply because that's what I do and who I am! I can't tell you about my present project just yet, but this particular manuscript is not mythology-based. I will, however, have an Irish mythology short story coming out next year on Sept. 28 as part of the Rick Riordan Presents anthology that I spoke about during the Tower of Nero tour. Stay tuned for more details on that!
We also continue to work on the pilot episode script for the Percy Jackson TV series. We have moved past the outline and are now working on the actual page-by-page dialogue. Again, this is a super complicated and lengthy process, but it's important we take the time to get it right, so don't expect quick news! I continue to feel very positive about how things are going, though. We are also in the script-writing phase for the Kane Chronicles feature film at Netflix. I am not writing the script myself for that, but our screenwriter is fantastic and so far so good!
Also, The Guardian did a nice interview with me that came out last week if you'd like to read what else I've been up to.
Goodreads Choice Awards voting is open!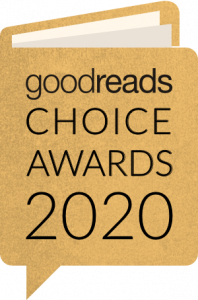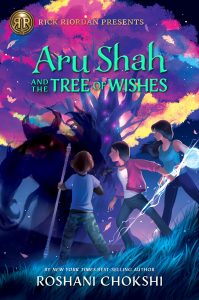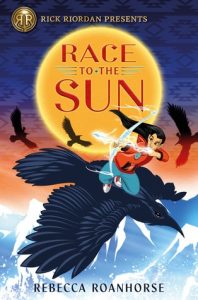 It's time once again for the Goodreads Choice Awards. There are some fabulous first-round picks in the middle grade category. Tower of Nero is there, and I'm honored and all, but honestly, I have won this award enough times! I would encourage you to vote for some of the other fabulous authors represented, including Rick Riordan Presents superstars Rebecca Roanhorse's Race to the Sun and Roshani Chokshi's Aru Shah and the Tree of Wishes! You can also head over to ReadRiordan.com for more news on all the fantastic imprint books. It's been another blockbuster year!
What else?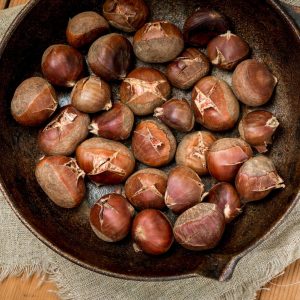 Even though we can't travel thanks to Covid (blah!) I have been able to resume my conversational Italian lessons with my friends at Scuola Toscana in Firenze online. If you're ever looking for great classes to learn Italian, online or otherwise, I highly recommend them! Among the interesting things I learned this week, the word "ballot" comes from "ballotaggio" which derives from the Tuscan dialect word "balote," another word for chestnut (castagna in Italian standard). This is because back in the Middle Ages, Florentines voted by dropping a chestnut in one of two large boxes to indicate their preferred candidate. That explains why elections have always been . . . wait for it . . . a little nuts.
Speaking of which, if you are eligible to vote in the U.S. election and you haven't already done so, vote on Tuesday, Nov. 3! I voted early, like a lot of people, but whenever you do it, it's important to let your voice be heard. If you're not of age yet but you've got adults in your life who can vote, remind them! It only takes a minute to drop that old chestnut in the box!
Stay safe out there, everyone, and keep reading!