Just a quick update.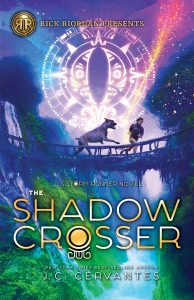 Remember to get J.C. Cervantes' fantastic conclusion to the Storm Runner series, THE SHADOW CROSSER, which is out Sept. 1. You will not see those twists and turns coming. What a ride! You can order here.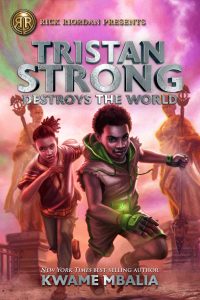 Kwame Mbalia's brilliant sequel, TRISTAN STRONG DESTROYS THE WORLD, is coming out Oct. 6! It has already gotten a ton of advance praise. Now Booklist weighs in, calling it "sheer conceptual brilliance." We couldn't agree more! Preorder here.
Haven't gotten Tehlor Kay Mejia's Paola Santiago and the River of Tears yet? Don't wait! This brilliant adventure is out now! TV/film rights have been optioned by Eva Longoria, and a sequel is coming next year!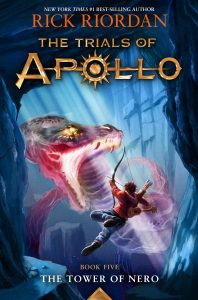 Tower of Nero also comes out Oct. 6. We will have more details about the virtual tour next week. This is the conclusion of the Trials of Apollo series. It is also the conclusion of all three series set in Percy Jackson's world — one last chance to see what your demigod friends are up to. There may be stand-alone novels about various characters in this universe in the future. That hasn't been decided yet. But there won't be any more big five-book series, so this really is the end of an era. We hope you enjoy the last ride!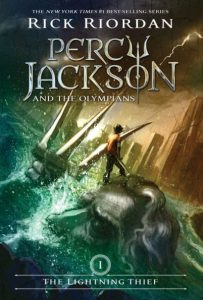 The PJOTV project continues moving forward. Nothing new to report. Still working on the outline for the pilot script, but we're pleased to report everything is going well and our team is united in wanting to bring you a great and faithful adaptation! More later . . .