So excited to announce the latest up-and-coming titles from the Rick Riordan Presents imprint! Still confused what the imprint is about? Answers here!
First up, a brand new look for Carlos Hernandez's award-winning SAL AND GABI BREAK THE UNIVERSE, and the upcoming sequel SAL AND GABI FIX THE UNIVERSE!Doesn't that Pura Belpré award sticker look nice? In the sequel, Sal has to prevent a rogue Gabi from another universe from destroying his own! Oh, it's so, so good.
Carlos' Twitter: @WriteTeachPlay
Jacket art by Guilherme Asthma (Instagram: guilherme_asthma)
Designed by Phil Buchanan (Twitter @fillbuchanan)
Both on sale May 5, 2020!
Next, the third and final volume of J.C. Cervantes' blockbuster Maya-myth-inspired Storm Runner trilogy: THE SHADOW CROSSER! I think this is the best cover yet, and I love them all! In this adventure, Zane Obispo and his friends try to rescue the Maya gods from the clutches of a faceless enemy.
J.C. Cervantes' Twitter: @jencerv
Jacket art by Irvin Rodriguez (irvinrodriguez.com)
Designed by Phil Buchanan (Twitter @fillbuchanan)
On sale September 1, 2020!
And coming in October, you are not ready for TRISTAN STRONG DESTROYS THE WORLD! When Tristan's Nana is abducted, he has to return to Alke, the land of folktale heroes and gods, where, instead of getting a hero's welcome, he gets KO'd. Yikes!
Kwame Mbalia's Twitter: @KSekouM
Jacket art by Eric Wilkerson (Instagram: ericwilkersonart)
Designed by Tyler Nevins (Twitter: @TylerNev)
On sale October 6, 2020!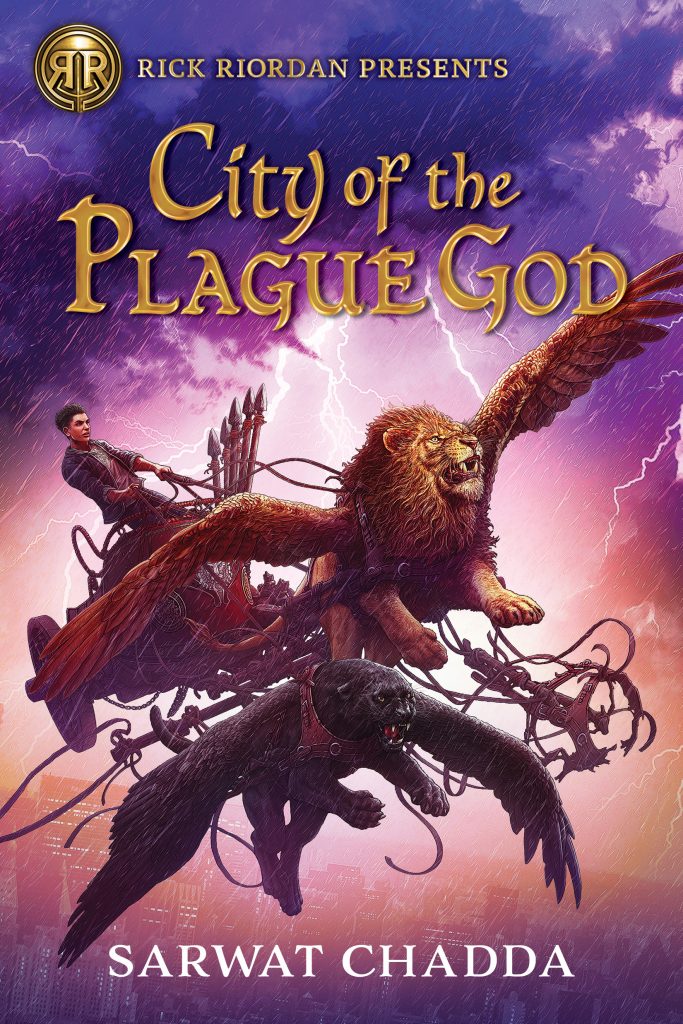 And finally (for now) how cool is this? Sarwat Chadda's CITY OF THE PLAGUE GOD! Sikander, the son of Muslim immigrants, has a quiet life helping his parents run their deli until the day Nergal, the ancient Mesopotamian god of disease, shows up demanding he turn over the secret to eternal life.
Sarwat Chadda's Twitter: @sarwatchadda
Jacket art by Kerem Beyit (Twitter: @KBeyit)
Designed by Jamie Alloy (Twitter: @JamieAlloy)
On sale January 5, 2021!
WOW, WOW, WOW. Pre-order these asap, guys. You have your reading plans figured out through January 2021!