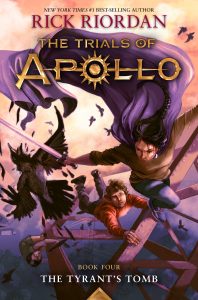 Trials of Apollo, book 4: THE TYRANT'S TOMB will be published on September 24, and I can now announce where I will be going on tour! As always, apologies if I am not coming to a place near you. I only do eight events a year maximum, and only in the U.S. (and very occasionally Canada), but I hope you enjoy the book, whether or not you're able to see me in person! Read on for more details, and if you're interested in a particular event, contact the host bookstore! All of these events require that you reserve a spot/get a ticket in advance, and almost always the events sell out, so get your spot as soon as the store will let you!
First up:
WASHINGTON, D.C., Monday, September 23:
It's been several years since I've visited the D.C. area, and I'm looking forward to working with the great folks at Politics and Prose again! Join us for this launch event and get your book the day before the official publication date!
Get your tickets here: https://www.politics-prose.com/event/book/rick-riordan-tyrant-s-tomb-trials-of-apollo-book-4-gw-lisner-auditorium
Store website: https://www.politics-prose.com/
DECATUR, GA, Tuesday, September 24:
Hello, Georgia! It's been too long since I've visited the Atlanta area, and I'm always delighted to see the fine staff at Little Shop of Stories and the Michael C. Carlos Museum, co-hosts of this event. Come join us at the beautiful Glenn Memorial Church!
For more information, check the store's website: http://littleshopofstories.com
KISSIMMEE, FL, Wednesday, September 25:
Okay, Central Florida, here's your chance! I had a great time in Kissimmee last time I was there, and I'm delighted to announce I'll be coming back for another event hosted by Books-a-Million.
This event will be held at Osceola High School, 420 S. Thacker Ave., Kissimmee, FL 34741
Get tickets here: https://riordanbamfl.eventbrite.com
HOUSTON, TX, Thursday, September 26:
Fellow Texans, I'm coming home! Well . . . sort of. A stop in Houston for one night, anyway, and I would love to see you guys. Blue Willow always puts on an A+ event. Texas-sized fun will be had!
Get tickets here: https://www.bluewillowbookshop.com/event/rick-riordan-1
Blue Willow Bookshop website: https://www.bluewillowbookshop.com
ALBUQUERQUE, NM, Friday, September 27
*Flails excitedly* Not only is this the first public event I've done in Albuquerque and all of New Mexico in . . . well, ever? I will be joined by two phenomenal New Mexico-based writers from the Rick Riordan Presents imprint, J.C. Cervantes (THE STORM RUNNER, THE FIRE KEEPER) and Rebecca Roanhorse (RACE TO THE SUN)! I can't wait for this event. Three authors! Three times the awesome! Somebody better get me some of that excellent New Mexican food while I'm in town!
This event will be held at the University of New Mexico and is hosted by Bookworks! Get your tickets here:  bkwrks.com/rick-riordan
Store website: https://www.bkwrks.com
SAN DIEGO, CA, Saturday, September 28
San Diego, this is it! You guys have been asking when I'm coming to your town for ages, and here it is. I have not done an event in San Diego since Comic Con NINE YEARS ago, and it is unlikely I'll be back anytime soon, so if you want to come say hi, this is your chance! Barnes and Noble will be hosting me in conjunction with the San Diego County Office of Education, the event to be held at Mt. Carmel High School.
Get tickets here: https://www.eventbrite.com/e/meet-rick-riordan-to-celebrate-the-trials-of-apollo-in-san-diego-tickets-60768836225
The hosting B&N's store website: https://stores.barnesandnoble.com/store/2984
MENLO PARK, CA, Sunday, September 29
Yay, Bay Area! Yay, Kepler's Books! Disney Publishing never has to twist my arm too hard to get me back to Northern California, where I lived for most of the 1990's. Always a treat to come back, and to work with Kepler's! Come by and say hello — I can promise a lot of good silly fun and talk about books! Besides, all the action of THE TYRANT'S TOMB happens in the Bay Area with our friends at Camp Jupiter, so how could I not do an event here?
Get your tickets here: https://www.keplers.org/upcoming-events-internal/2019/9/29/rick-riordan
Store website: https://www.keplers.com
NAPERVILLE, IL, Monday, September 30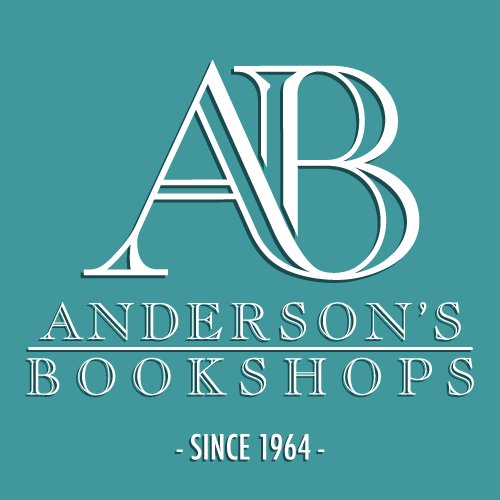 Chicagoland, it's been too long! Come out and join me at the beautiful Tivoli Theater in Downers Grove, compliments of the most excellent Anderson's Bookshops. Popcorn! Fun! Books! I always love visiting this venue and meeting the readers of Chicago.
Get your tickets here: https://rickriordanandersons.brownpapertickets.com
Bookstore website: https://www.andersonsbookshop.com
And that's the tour! If you live near any of those places, I hope to see you! If not, I hope you enjoy THE TYRANT'S TOMB anyway! It's going to be quite a ride!